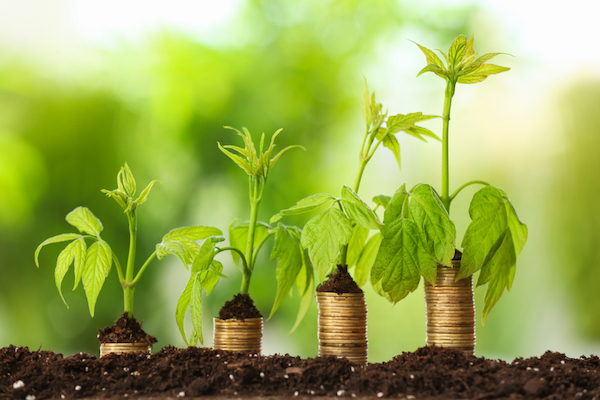 If you've been saving responsibly for a while, perhaps in an easy-access bank account, you may be thinking that it's time to make your savings work harder for you. There are so many choices, it can be hard to know which ones will be right for you.
Here are some options which can help you find your feet as an investor looking for serious returns:
Online trading platforms.
If you're attracted to the financial markets and the spectacular returns they can generate, the golden rule is to start small while you gain experience. Every trader has to be prepared for some losses, but as long as you can deal with those, there is the possibility to gain over the longer term. Sophisticated platforms such Webull and M1 finance offer powerful tools to help you trade, and you can even gain free stocks for signing up at these companies – an instant boost to your portfolio.
Mutual funds.
If you're not ready to control your portfolio, then investing in mutual funds is a great way to go. Many funds and ETFs (exchange trading funds) have a low entry point as well as low fees, so you could diversify your portfolio by spreading your investment across several different funds.
Real estate investments.
Chances are you don't want to deal with the expense or hassle of buying and flipping houses.  The good news is that there's an alternative when you want to invest in real estate. Use one of the specialist platforms, so that your investment will be placed in a diversified portfolio of high-quality properties. Using powerful technology, these platforms can either identify suitable opportunities or you can make your selection from any of their projects.
Government bonds.
Every investor knows that the higher the risk, the higher the potential return. However, to create a balanced portfolio, you should aim for a mix of investment types.  Government bonds are far less risky than stocks, so they'll typically generate far more modest returns.  However, they are still valued as they're guaranteed by the US government, meaning there's virtually no risk of loss, and, when you need to convert them into cash, it's easy to do.
Equity crowdfunding.
While there's a greater element of risk involved in equity crowdfunding, it's certainly a more engaging and satisfying way to get involved in a company's growth and success, by buying some of its shares.  Platforms such as Crowdcube or Kickstarter are often used by start-ups to raise the capital they need to launch an innovative product or service, so if you're confident you can spot a future game-changer, there are great opportunities to leverage your savings.
Summary.
As a first time investor, it's tempting to go for high-risk investments in pursuit of large, rapid returns. However, that is the quickest way to a loss. The more intelligent solution is to spread your risk across a range of investments, making use of technologically-advanced platforms or expert money-managers, especially while you learn