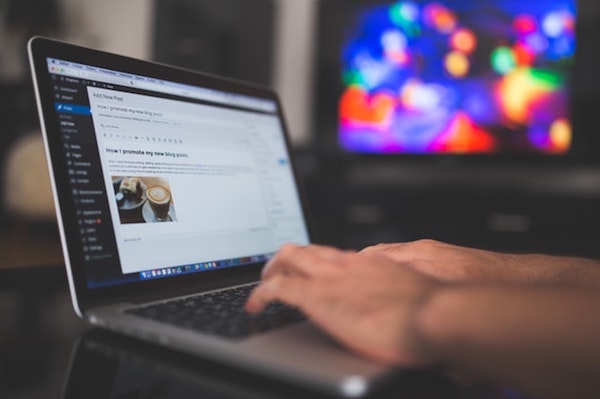 Business improvement is probably one of your overarching goals. However, when your main intention is to make your company stronger, it's not always easy to decide how to do that. Should you invest in better customer service, increase your product assortment, or hire people with more expertise? Those possibilities could all result in a more competitive company.
However, you may also find that progress is more accessible than you think, and that it comes in the form of a blog.
Get Great Content Without Overloading Your Schedule.
Producing high-quality content for a blog takes time. That reality may be the primary reason why you've delayed launching a blog so far. Many people who own or run companies have so many duties that they can't imagine adding one more obligation to their already-packed schedules. Fortunately, you can buy blog posts from companies that specialize in producing them for clients.
That approach gives you access to experienced writers who can adhere to deadlines and write posts according to your precise specifications. Then, you can devote yourself to operating your business without worrying about having time to write content for the month. Besides having a content company produce blog material for your organization, you might also pay that enterprise to come up with social media posts that drive traffic to your blog after you publish new stuff.
Build Trust in Your Audience To Increase Readership.
During your time online over the years, you've probably come across some outstanding blog posts, as well as others that fell short. How can you make sure that your blogs feature information that people remember for all the right reasons? There's no magic formula for success, but following best practices can help you avoid pitfalls.
For example, understand what your readers need, then deliver it to them with fact-based content. You can also create an editorial calendar to make it easier to break down how much material you produce per week or month, ensuring that new posts arrive regularly and set expectations. Third-party data can also help readers view your company as trustworthy. For example, if you're a mattress retailer, find statistics about the complications stemming from ongoing poor-quality slumber.
Use the Blog To Interact With Readers.
There are various ways to encourage people to regularly visit your blog, thereby boosting the company's website traffic. One of them is to think of your blog as a conversational platform. You can adjust settings to allow people to post comments or ask questions about what they read. That approach requires figuring out a practical way to moderate incoming comments, but coming up with a system could be worthwhile.
Maybe your business sells gift baskets of locally sourced food. After a person reads a blog post about why the ones you offer are especially convenient and appealing, they might wonder if you have gluten-free options. Instead of taking the time to pick up the phone and contact your business during operating hours, that visitor could ask the question via a blog comment. Then, your reply informs that reader, as well as anyone else who comes across the content.
Keep a Customer-Centric Focus.
These examples highlight some of the many ways that you can use your blog to build a stronger business. Besides trying these tips, make sure that your customers' interests remain a top concern. For example, a reader might comment that they'd love it if your garden shop published a post about the best plants for apartment dwellers. Alternatively, you may notice that readership goes up when you write themed blogs for groups of serial content.
Let your customers guide and shape your blogging decisions. Then, it'll be easier to reach more confident conclusions and know that the choices you make are highly likely to generate the results you want and help your company succeed.