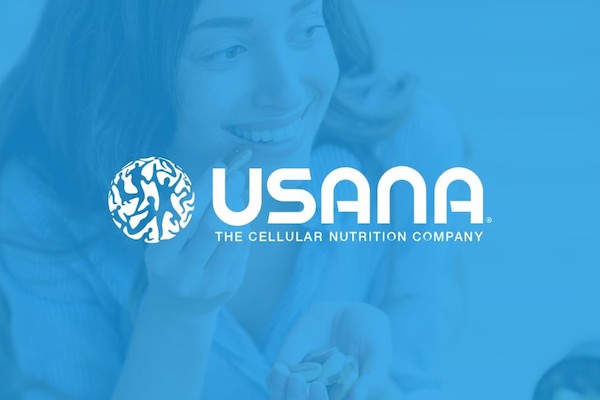 USANA, a leader in cellular nutrition and the supplement industry, has two new achievements to mark the end of 2020. These latest awards come after more than 60 honors and recognitions for the company in the past year alone.
See how USANA is making its mark in professional circles and how customers are benefitting from the leadership and innovation of the company.
Product Innovation Award for Oral Care Line
The Direct Selling Association (DSA) is a trade association for companies that market directly to consumers. The group was established to both foster and police the economic sector and ensure that consumers were protected at the highest level. The high standards DSA sets for itself are mirrored in the awards they give out to members of their industry.
That's why USANA was thrilled to receive the Product Innovation Award for the company's Oral Care line. The Fluoride-free Whitening Toothpaste and Oral Probiotic were created for anyone who wanted fresh breath, a gleaming smile, and a healthy mouth.
The probiotic available from USANA is made with a powerful and effective strain. It was designed to help replenish the microflora in the mouth, helpful algae, and fungi that promote balance. It's sugar-free, lactose-free, and gluten-free, increasing its accessibility across the board. It just takes one probiotic tablet after brushing to work. The tablet can be moved around for up to five minutes as it goes about distributing the microorganisms throughout.
The DSA has singled out USANA for this award due to the advanced ingredients in the Oral Care line as well as the larger goals behind the products. Dan Macuga, Chief Communications and Marketing Officer, has said that this award is just the kind of validation the company needs to continue challenging the norms of today.
By prioritizing the ingredients of products and scrutinizing the results of each one, USANA hopes to premier even more solutions on the market that are unlike any other. Dan credits the many departments of USANA who worked both independently and together to get the Oral Care line products to launch.
PRNews Recognizes Jessica Reimer-Arias for Leadership
Companies today have a delicate balance to maintain today. With the advent of technology, the pressure has never been more intense. PRNews is an organization that seeks to recognize the women who manage to keep their grace under fire.
Jessica Reimer-Arias, the Executive Director of Marketing and Social Media, was chosen as a Top Women in PR by the professional group, and the leadership team at USANA couldn't be happier. Ashley Collins, the Executive Vice President of Marketing, was thrilled that Jessica was recognized for her hard work and dedication.
After working with Jessica for 9 years, Ashley has come to see her as a formidable force in the industry. Her diligence and attitude have inspired others to go above and beyond. Jessica's ability to stay focused even in the midst of chaos has been invaluable to her team. She is constantly pushing herself to do better, and it shows in her results.
Jessica has been involved in a number of product initiatives, including those in the Celavive skincare line and the Oral Care line. Whether she's overseeing a project or taking the helm, she's set an example for people at every level of the company.
USANA's Year of Success
USANA has seen so much success this year for its range of products and the overall track record it has managed to set for the past 25 years. The company has taken it on itself to come up with a combination of minerals, antioxidants, and vitamins that help promote health in children and adults alike.
Customers of USANA might think of their products as a way to counterbalance the stressors of the day. From harsh summer rays to air pollution to poor diets, USANA takes into account how people actually live before they start considering what will help. Because no matter how old a person is or where their journey to health begins, it's never too late to start paying attention to your body.
Guidelines from the Company
USANA Health Sciences sells individual products, but the idea is to use them all in combination with each other for the best results. The company offers advice to customers to help them support and promote healthy habits.
Choose a strong daily foundation, such as a general multivitamin.
Add optimizers based on individual health needs, such as digestive or bone health.
Use the skincare line to protect the organ and enhance physical appearance.
Add in Food & Energy products to supplement the diet.
Essential Nutrition.
The Essential Nutrition line from USANA is the first step in a customer's journey. Products include daily supplements designed for both teens and adults that contain a number of helpful ingredients. While these are general products though, there are some variations depending on the buyer.
For example, the HealthPak™ was specifically designed for those with modern lifestyles. It's a calcium, vitamin D, and magnesium supplement that can play a role in a healthy lifestyle. There are also Essential products for prenatal women or just anyone who wants to support their body at a cellular level.
Optimizers.
The optimizers are where USANA starts targeting specific issues. For example, those who are more concerned with bone health might take an extra supplement to augment their daily dose. These products also come in a wide array of vehicles, including chewable and gel varieties, to appeal to different customers with different needs. Whatever a person is looking for to support health, there is likely an optimizer available from USANA that was made with them in mind.
Skincare.
USANA has created products that look after the entire body, encouraging wellness from head to toe. The shampoos, moisturizers, and cleaners are all developed to improve the routines of everyday people. The company has been a strong proponent of health from the inside out. The skincare line is just one more advantage a person can give themselves as they steadily work their way toward a healthy  lifestyle.
Food & Energy Products.
USANA is all about sending a message to people that their health is nothing to take lightly. The decisions that they make every day, whether it's to use sunscreen or have that donut for breakfast, will have everything to do with the overall health outcomes of an individual.
USANA creates products with ingredients that are known to support health and can be used in addition to a healthy diet. The food & energy line can be utilized by customers who want to maintain a healthy weight, balance out their vital statistics, or just promote physical fitness.
On the Horizon
USANA has gotten some immensely good press as of late, and the leadership team does not take this lightly. To live up to the hype bestowed by professional organizations like DSA and PRNews, the staff can't get too comfortable.
Luckily, this is not a problem for the USANA team. The company already has a strong history of helping the human body get what it needs to operate in the modern world, and an established base of products for customers to pick and choose from. This year of awards, honors, and formal recognition has simply reinforced this mission for the company.