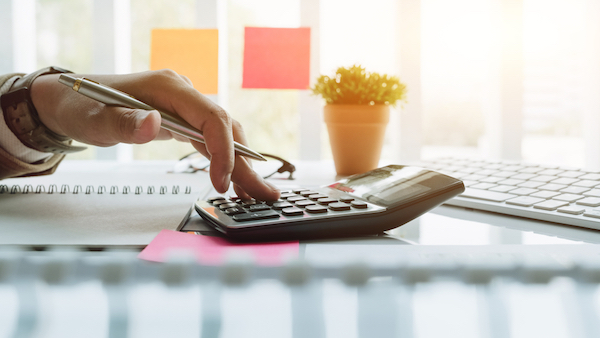 Where does my time go? This is a common question for everyone who is working on multiple projects. As accountants' main job is dealing with numbers, keeping an account on time tracking is essential. 
It sounds more complicated; meanwhile, it is also time-consuming. While tracking the work on an hourly basis, you can't afford to lose even the slightest details as you have to document them. 
This is where a time tracking software automates the tracking for you. Whenever you are functioning on a project, you needn't note the time spent manually with a tool like time tracking software. 
Here, we have presented the six efficient time tracking software particularly helpful for accountants.
BigTime.
BigTime is an all-in-one software with the expense, time tracking, and project management all in one place. 
It is used by many large institutions, businesses, and companies to effectively manage their time tracking on projects and boost up the employees' productivity.
Besides time tracking, this tool offers plugins for streamlining workflows and improvising the analytics even in offline mode.
For accountants, this time tracking software has billing and invoicing, audit trail, job costing, and other accounting integration to simplify the complex process in an organized manner.
FreshBooks.
FreshBooks is a widely used accounting software in North America. Specifically, many Small to Medium-sized Businesses (SMBs) prefer this software for its exclusive budgeting and cost management features. 
You can understand the profit and loss of the business through these tax summaries and expense reports effectively.
Also, it segregates the credit card transaction fees and deposit summaries on the customized dashboard. 
Interestingly, you can bill the invoices and send your clients payment reminders to forward the payment process using online transactions.
As an accountant, you can record expenses by tracking the recurring costs and receipts attachment. You can even integrate them with Paypal and MailChimp.
TimeCamp.
From budget allocation for specific projects to track their expenses, TimeCamp tracks all the expenditure and billable & non-billable hours. 
You can integrate it with popular project management software like Wrike, Trello, and Basecamp and marketing tools like FreshBooks and Slack. Thus, manage the project and track your time within one app.
If you are working in a firm as a team, you can designate team members' roles within this app. A collaborative communication tool will save each other from making blunders.

Harvest.
In over 100 countries, medium-sized companies use Harvest for its fast online invoicing and powerful reports. 
It has a sensitive alertness system to notify you once you have exceeded your budget for the project; this way, you can work with the allocated resources within the stipulated time. 
Being one of the oldest time tracking software, it is continually improving the standards for its users. 
Concerning that, the intuitive visual reports help you to establish an accountant-client relationship organically.
Time Doctor.
Do you want the analytics on every minute of your time? Then, Time Doctor is the right choice for you. 
It has time clock integration to facilitate the work done by your team members within the allotted time. 
With the Time Doctor app, you can stay focused on the tasks without deviating from it altogether as it has online timesheets and payroll management tabs.

ZoomShift.
ZoomShift has overcome employee scheduling related problems. This time tracking software, in particular, has the tracking system via phone and GPS.
It has also enhanced overtime calculation & tracking that prevents timesheet related errors, in turn having a payroll in minutes. Thus, you can export the payrolls' across systems as well. 
Additionally, you will find Quickbooks integration to manage GST based invoicing too.
Conclusion.
Managing time and money at the same time could be a daunting task for you. However, using a time tracking software like this will minimize your effort and thus resulting in no discrepancies in the future.