by Rod Robertson, Managing Partner of Briggs Capital and author of "Winning at Entrepreneurship: Insiders' Tips on Buying, Building, and Selling Your Own Business"
Mentoring usually refers to a manager, executive, or experienced employee guiding a younger person in the workplace, helping them acquire knowledge and new skills that foster professional growth.
But with the expanding role of technology in today's rapidly evolving business climate, a role reversal sometimes takes place – reverse mentorship. That is, older employees are paired with younger ones who teach them about technology – a strong suit for millennials and Gen Z workers, generations who grew up with technology.
Reverse mentoring can be a plus for businesses in bridging generation gaps and knowledge gaps, and also a lifeline for older workers who otherwise might get phased out. The older people better pay attention to these young people and find a mentor so they can teach them about technology. Recent studies have shown that the COVID-19 pandemic has greatly accelerated the shift to e-commerce and e-learning.
The people who don't climb aboard the tech train will be left behind in the post-pandemic shakeout. A lack of tech knowledge is an excuse for organizations to cut the more expensive, older people and bring in the younger talent. These young tech execs should latch onto a floundering management exec and lead them to the new world order before they become obsolete. In return, the young people get access to years of wisdom, and companies can become more cohesive and efficient in the whole reverse mentorship process.
Here are some tips on how to implement reverse mentoring successfully:
Focus on a business need.
What is the mentee learning the technology for? Reverse mentorships are more successful when they focus on a broader business need. For example, a tech-savvy employee could mentor on how to use social media to generate more sales leads. The company doesn't benefit unless the mentee learns how to develop and use new skills in concert with business strategy.
Find partners who are a sensible fit.
An ideal mentor has knowledge or skills that you need and is willing to build a relationship with you. But can that person teach it in a way that's fairly easy to understand? Do they listen or talk over you? You need substantive engagement and a lot of question-and-answer time without added tension.
Be open-minded and respectful.
Reverse mentoring empowers young leaders, but at the same time they can learn from and value the older group's decades of experience. Without mutual respect and openness it won't work. The mentee has to be willing to go outside their comfort zone. And the mentor should respect that. Both should be tactful and patient.
Set clear goals and expectations.
Discuss expectations upfront. Make sure you're both committed to the process and goals are aligned. Neither of you should be too busy to meet at least once weekly. Otherwise a real teaching-learning relationship isn't formed and too much falls through the cracks.
Track progress.
Robertson says organizations should formalize these reverse mentorship relationships and make them quantifiable. A mentorship relationship falls short if progress isn't tangibly measured in different stages. If progress isn't where it needs to be, discuss new ways to achieve goals. Both the mentor and the mentee can determine where the gaps are and how to close them.
Technology has blown the roof off the traditional corporate thinking of top-down learning. Reverse mentoring removes barriers in today's multi-generational workforce, enhances careers, and in some cases of the oldest workers, it can extend them.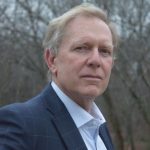 Rod Robertson is an international entrepreneur and author of "Winning at Entrepreneurship: Insiders' Tips on Buying, Building, and Selling Your Own Business". Robertson is the owner of Briggs Capital, a boutique international investment bank. Robertson's 20-plus-year career in transaction experience and entrepreneurship includes guest lecturing around the globe at institutions such as Harvard Business School and other top-flight MBA schools.