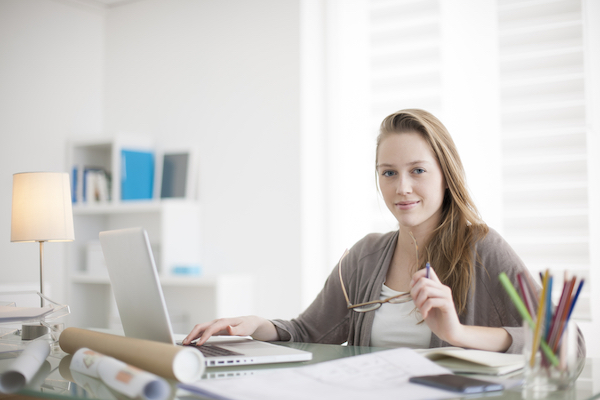 It's now easier to work from home, thanks to technology. Although this appeals to many, it can be frustrating when you lack the right accessories. You have to build a functional work station by yourself and devise ways to stay comfortable. Luckily, there are various gadgets that you can acquire for your home office. They will make your work easier and enhance your comfort levels.
Check out these must-have gadgets for your home office:
1. Ergonomic laptop stand.
A laptop is a handy device for your home office, and a laptop stand saves you a lot of trouble. It will assist you in holding your laptop in place hence improving your posture and productivity. What's more? It helps avoid discomforts like eye strain and back pain, which are all health hazards that should be avoided.
2. Ergonomic seat cushion.
An ergonomic seat cushion will augment the comfort of your chair to give you optimal support. How does it work? An ergonomic seat cushion is a backrest that you can fit in your office chair for excellent support. It works with your existing chair and is cheaper compared to purchasing another chair altogether. Acquire this and many other home office supplies from reputable stores, for this guarantees quality products.
3. Rocking footrest.
A footrest enhances your comfort and ensures a better posture while working. Even with a good chair in your home office, you'll still need one so that you can place your feet on a comfortable surface. Well, a rocking footrest is the best solution. Go for one with featuring high-quality materials and ensure that it matches your type of chair. Pick a beautiful one that will add to the appearance and look of your working space.
4. Conference speaker.
If you dislike holding their phone for long, then this suits you best. Place it on your office desk and watch yourself enjoy your calls more. The speakers feature an in-built battery enabling you to power your other devices in your home office. With such a device, you can be sure of enhanced comfort. It allows you to make calls freely and move around if you wish.
5. Multipurpose charger.
Having too many chargers in your room means switching them whenever you wish to charge your devices. Ever thought of a single charger for all your devices? Well, get a charger that can do this and avoid that horrible mesh of cables in your working space.
6. Smart LED lamp.
LED lighting can add that extra appeal and cool to your working space. Go for a smart LED lamp with the right color and temperature range to make your working space a visual treat. Moreover, consider other features like a USB port to enable you to charge all your devices and keep them within reach.
7. Smart plug.
If you have a lamp outside your arm's reach, a smart plug will come in handy. It helps you switch your appliances on or off without moving from your comfortable office desk. It uses an app on your phone or a voice command to accomplish various tasks in the home.
However, you can use the conventional button when you want to go the old-fashioned way. With a smart plug in your home office, you can minimize the risk of electrical fires, limit your kid's screen time, and give burglars a false impression that you're still at home.
8. Noise cancellation headphones.
Working from home can be challenging when we talk of noise and annoying sounds. Imagine kids playing outdoors or your neighbor walking up the stairs with sharp-pointed heels. The best way to keep off such is by acquiring a pair of noise cancellation headphones.
The bottom line.
Apart from the usual computer, table, and desk, there are many other devices that you can acquire for your home office. They will ease most of the tasks and enhance your comfort. The next time you go shopping, pick some of the devices mentioned above and enjoy working from your home office.