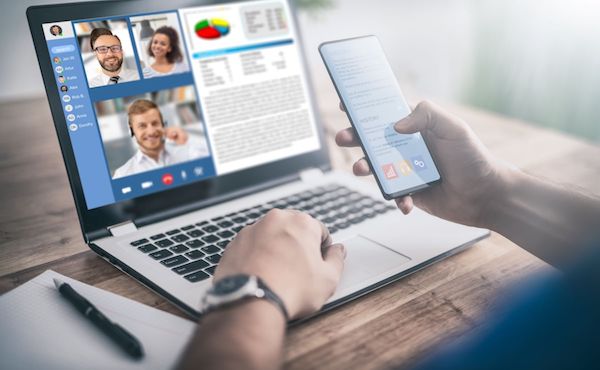 Remote work is the current work trend for almost all businesses and offices these days—community lockdowns are enforced in areas where COVID infections are rampant. Adopting work-at-home schemes is challenging at the onset, especially in a real estate firm since there are processes to run, properties to visit, clients to take on house trips, and reports to file and finish. 
But managing remote realty teams while on lockdown need not be stressful and complicated. These surefire tips can help you forge stronger connections and achieve more with your team while cooped up in your house and only have a shirt and tie during your video conference meetings.
1. Define Expectations.
Managers must define work hours and workloads, so that team members would understand their roles, responsibilities, and scope of work. Informing them about the hours they need to render in a day and the required tasks they need to deliver in a week enables them to balance work with other responsibilities at home.
2. Communicate.
Communication is the lifeblood of remote offices. During meetings, make sure that everyone is on the same page. Advise them on which platforms to use when keeping in touch with everyone. For example, emails should be used for memos and follow-ups, text messages for reminders, and phone calls for urgent matters. Leveraging all forms of communication ensures that everyone stays updated and connected. 
Reaching out is not only limited to addressing issues at work, as it can also serve as a channel for commending employees for a job well done. You can acknowledge a person's achievement during one-on-one sessions or congratulate them in weekly online group meetings.
Getting in touch with your team is not limited to office matters. You can make remote work more fun using online group chats where everyone can share photos of pets or vacations, trade jokes, or swap sports updates. Doing so gives employees a chance to loosen up and strengthen relationships despite being apart from each other.
3. Prioritize Video Calls and Virtual Meetings.
It's normal for team members to feel isolated as they transition from in-office workspaces to work-at-home schemes. Video calls and virtual meetings can lessen these thoughts or feelings and compensate for lost contact due to the COVID-19 pandemic and lockdowns. 
Kuba Jiewgieniew, Founder of Realty ONE Group, attests to video calls' value in remote realty office set-ups. Video calls and virtual meetings can provide the necessary face-to-face connection for teams. He makes it a point to include as much face time in their weekday schedules as possible. Whether it's to say hi, resolve concerns, or brainstorm ideas, teleconferences work for remote set-ups. 
You can even make online meetings fun by incorporating visuals, props, movements, or even coming up with a meeting theme so team members can look forward to your online gatherings. 
4. Invest in Tools.
Tools are vital in ensuring constant communication between team members. Apart from audio and video tools, must-have tools for a remote realty team include:
Collaboration tools that allow sending files, presentations, and messages between team members and syncing calendars for bookings and appointments

Online password vault to make sign-ins to multiple sites convenient 

Digital signature software enables sending forms and contracts between clients and personnel with a legally binding signature.
Some companies offer all-in-one tools that managers can take advantage of as they give more storage and lessen the number of apps needed for your team to open and maintain. While businesses may need to upgrade their subscriptions to maximize benefits, having these can surely keep your team going despite the pandemic restrictions.
5. Recognize Personalities.
Having your digital office tools and cameras ready is only half of the remote realty office equation. The other half is composed of the people you work with and the unique characteristics each one can offer to make your team successful. 
As a manager, your task is to learn their personalities and use their strengths to achieve your goals. You also need to make sure that you distribute tasks evenly so that everyone feels involved.
Knowing your teammates on a more personal level also gives you an insight into how to deliver honest feedback to teammates. As the owner and CEO of a realty firm, Kuba Jewgieniew emphasizes the importance of providing feedback using appropriate channels. He suggests using video calls to deliver the message and using emails and phone calls for follow-ups.
Tap to Join.
Continued lockdowns may keep us indoors for an indefinite time, but that doesn't mean we can't work. Having the necessary tools and a supportive team can make remote workplaces succeed in this time of the pandemic and beyond.