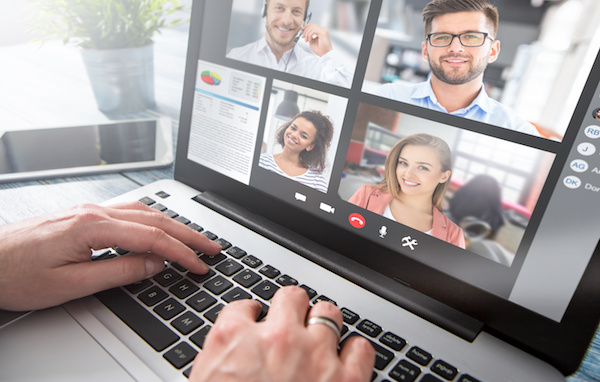 by Dominika Paciorkowska, Chief Managing Director, ClickMeeting
Eight months into the "great remote work experiment" it is clear that we're never going back. The COVID-19 pandemic may have forced the hand of companies around the world to implement remote work, but its viability long-term has never been more clear, or more studied. 
For companies that decide there's no need (or benefit) to going back to the old way of working, but do not want to embrace a fully remote work environment, creating a successful, long term hybrid workforce will require changing the way we think of work in subtle and not so subtle ways.
However, the absence of regulations and norms about remote work and learning has raised concerns and is slowly building towards mass dissatisfaction when it comes to adequate compensation and needed facilities by the employees and students. 
According to a recent report: "What is the current approach to Online Learning and Working from Home," interviewers suggest that only 49% of remote workers think that they do not have the right equipment needed for their jobs from home and 69% of workers want to be compensated for internet and equipment that they manage themselves. This raises the question of whether we are adapting to this new work culture as fast as we should?
We know that this is very new and most companies aren't used to managing a workforce remotely. 
It all comes down to proactiveness, the sooner you adopt, the sooner you will have employees working at full productivity. What we are witnessing is a dynamic shift towards our newly discovered online culture.  
As we work remotely more and more, we can reach efficient communications with our audiences by various tools, which in turn can improve team communication across organizations. As many functions of webinars are automated, such as reminders, we are able to save time and have the opportunity to receive feedback about remote sessions quickly. Online meetings have become an interactive and efficient way to share knowledge with workers and students, and support companies during daily work or even through crises. 
With that said, it is entirely possible that a large part of the industry remains in denial of the clear benefits of a work-from-home or a hybrid-remote work model. Since the speculations around an incoming vaccine are looking promising, organizations are gearing to switch back to an office working routine soon. But for some, this pandemic has been a manifestation of how remote-work can accelerate growth, raise employee satisfaction, and as a key issue boost productivity, all the while keeping the budgets in check. 
The workforce seems to agree, with a whooping 46% inclined towards a permanent hybrid-model and a 33% agreeing that a fully remote working model would be more suitable, according to the study. 68% of respondents say that working from home allows them to save more time for themselves and their families and provides them with more leisure time.
This survey conducted by ClickMeeting — a webinar, videoconferencing, and online meeting platform — also shares that there is a 375% increase in online events each week and a 560% increase in online audience sizes since the start of the pandemic. In fact, in March alone, the number of webinars organized on ClickMeeting globally reached nearly a quarter million.
It is only a matter of time when organizations will need to optimize their policies about remote work and encourage a healthier work environment. This brings a lot of challenges, from providing equipment to deploying communication technology, from accurately logging time to virtual project management, and so on. Arguably, some of the largest companies in the world are already working towards minimizing the hurdles and facilitating training, and learning for their employees to better adapt to a remote working environment. The same is true for entrepreneurs, startups and small organizations, who already favoured this type of environment because of its clear benefits in scaling growth and acquiring talent from around the world.
A wider adaptation of remote-work culture will further accelerate the demands of the modern global economy and undoubtedly enable organizations to fulfill their requirements easily than before. 
Dominika Paciorkowska he last five years of experience in managing the ClickMeeting european webinar platform, creating and implementing strategies, backed up with knowledge learned in ICAN Institute, resulted in turning the company into a well-oiled machine and helped to grow ClickMeeting during pandemic. She is a female leader, deeply-rooted in the IT industry, with strong results in delivering world-renowned SaaS products and upscaling business.