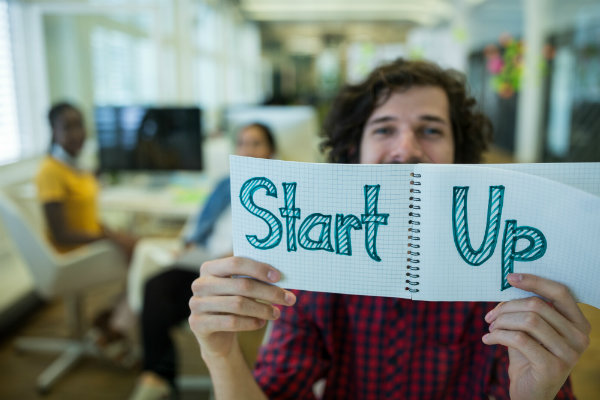 There are many who dream of owning their own business, being their own boss. That gives rise to a startup. But are startups always a good idea? 
When you start with your own business, there are plenty of challenges that you come across. And no, this does not only include getting the backlashes from people around you. 
With small businesses, especially those that are just starting you, you'll always find it difficult to stay productive. Now that you don't really have someone managing you, it can become a challenge to set a routine and keep your work your priority. Which, by the way, can turn out to be really costly as starting a business requires time and capital. When you don't give it either, it will fail before it has even started. 
Also, there are a few who only have the hard skills or technical knowledge about what they are offering. But when it comes to soft skills, they are mostly lost. 
When you hire new employees, there are several things that are needed to be taken care of from their personal information to their timings and payrolls. If you wish to keep them around for long, you cannot mess that up. 
So how does one go on about starting their own business? Here are a few tips to help you with the same. 
Adopt the right software.
In the world of digitalization, software and digital tools play an important role. To stay in the rat race, you need a tailored software that fits well with your organization and your goals. 
From tools to track time such as time trackers to tools that help you take care of everything related to employee salary such as payroll management software, these tools are designed specifically to make your lives easier and convenient. 
There are also tools for project management that help you juggle several clients, tasks, and employees. This increases transparency and help you achieve your organizational targets easily. 
Pick one niche.
Before you start with anything, one thing that you need to figure out before you are able to start with the business is who is your target audience. Who is it that you are building this business for? 
It is often told to people that if you are looking for an idea, start with something that you love. Because when you are doing what you are passionate about, you are more likely to continue doing that for longer and also put your best foot forward in order to help your audience achieve the same. 
For instance, if you are a home baker and you are in the marketing industry, you can offer social media services for bakeries in a specific region. 
Learn about the demand in the market.
Once you have your niche ready, it is time to start analysing the competitors and the audience. Read your market. Understand what they have and what they need. It is advisable to start with your business only if you see there's a demand for your services in the audience. 
Otherwise the success of your business can get misplaced in the red ocean. And once you see there is enough demand, your goal should be to offer a mix of services that are completely necessary and those services that are perhaps performance benefits i.e. additional set of services that none of your competitors are offering to your target audience. 
Your goal should be to learn the pain-points, identify the problems, and find solutions for your audience. 
Conclusion.
Running startups and small businesses is not an easy task. It requires patience, consistency, and the right set of tools mentioned as above.