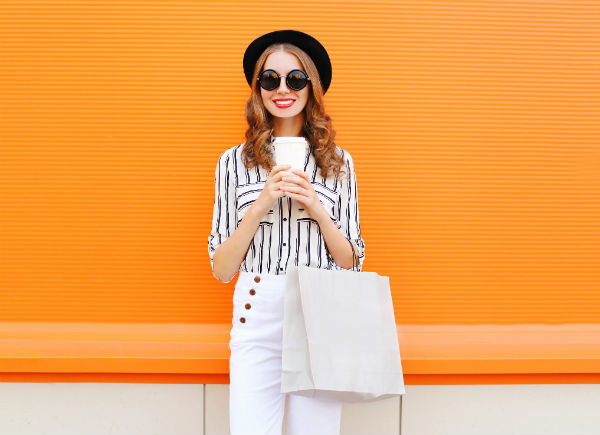 When it comes to starting your own business, there used to be a time when it was extremely easy to create "the next big thing" that no one has ever seen or thought of before. But as technology advances and people are becoming more innovative, there now seems to be nothing new under the sun. This is especially true in heavily saturated markets like the clothing and fashion industry.
The retail market for clothing is especially saturated. It seems as though everyone has their own clothing line, especially since the emergence of the pandemic. The fact that people are spending more time at home means that they've had more time to come up with the grand idea to start their own online clothing boutique.
While it's great to have the entrepreneurial mindset, starting your own clothing line is full of competition, and with there being so many out there, the real question is how can you make your business stand out from the rest of them?
If you came up with a new design for knitted crop tops, you can almost guarantee that another motivated designer is out there working on that same idea or working with vendors looking for new designs in crop tops.
So where's the originality?  
How can you be original in a market so heavily saturated? Moreover, why is it so easy to take someone else's idea and be successful from it than the original designer?
The answer to that question would be that, that's just what competition is all about. You have to be original or create something that's already been created, but better. But the main thing to understand is that there will always be competition, no matter what market you're in but the clothing industry is one that you're going to have to be ready to fight fiercely in, in order to stand out.
The Small Business Administration tells us that there are 31.7 million small businesses in the US, and out of that 31.7 million, your business is just one of them. This statistic isn't to scare you or make you give up on starting your own clothing line but more so to motivate you to really focus on how you can make your brand stand out in your market.
There are, of course, lots of factors to consider in finding your place in the market like demographics, target audience, and your niche. Once you've determined your fit in the market, you can then work towards devising a plan to make your brand stand out against your competitors.
Helpful Tips to Make Your Clothing Line Stand Out
Tell the Story Behind Your Brand.
You may have a clothing line that has pieces one could find in any department store or boutique but the one thing that your competitors don't have is the story behind your brand.
Whether your brand's story is a rag to riches story or inspired by all your travels around the world, consumers love a brand with a good story behind it. And it actually proves that the shopping behaviors of consumers have drastically shifted.
Today, shoppers are more conscious of their purchases and will look up a company before investing any money into it. They especially look at the "About Me" page of online stores to get a feel for the company, and if they like the company's story or what the company stands for.
Now, to tell your brand's story, you'll want to take to social media to engage with your target audience and even partner with influencers to gain exposure to an even larger following.
Show Your Originality Through Your Name Label.
In making your brand stand out, you definitely want to stay current by keeping up with the trends, but even in keeping up with the trends, you still need to find a way to show originality in your brand, and one of the best ways to do that is through your line's name labels.
The unique aspect about your name label is that it may not be big enough to tell your story but it is big enough to display your company name and speak to your target customers through the design of it.
Engage With Your Audience on Social Media.
Your clothing line is a brand, of course, and that's what people see it as, but by engaging with your audience on social media, it "humanizes" your brand. Whether you're posting a contest, conducting a survey, or posting new arrivals, regular engagement with your audience builds trust.
With consistent communication from your brand, your audience and customers know that they can trust your brand to respond to any inquiries they may have. And once that trust has been established, your audience won't have any reservations about supporting your brand.