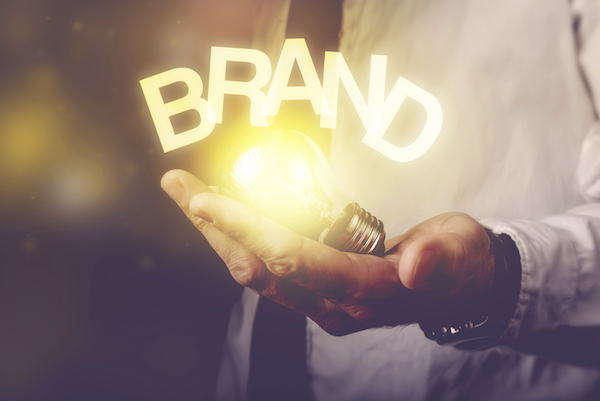 Starting a business means risking a big chunk of your life doing something that you believe in. But more than your product or service, you should first understand your brand. This is your identity as a company. This is the anchor that will affect your decisions when it comes to releasing products and future tie-ups.
1. Think about your value proposition.
Your value proposition is basically what benefit you will be bringing to your customers. It's the core of your company and should be the point of your brand. For example, Tesla's value proposition is something along the lines of making the world a more beautiful place by being concerned with the environment. Apple, on the other hand, wants to introduce simplicity and reliability in its products. So for your startup, you must think about that so you are guided every step of the way.
2. Design a logo.
If your value proposition is what your brand is all about, your logo will be the symbol of your brand. It should be catchy but simple, distinct but uncomplex. Your logo is the first thing your customers would remember, and rightfully so. To give you a guide, your logo should still be pretty visible and distinguishable even if you put it on clothing labels or other smaller items.
3. Go digital.
In this day and age, businesses will naturally die without the help of digital tools. Digitalization is the best thing that has ever happened to the marketing and sales industry. Hence, there is no reason for you to use digital tools to help you attract more customers and let your brand be known. A good website will be the first thing that you'd want to have for that. And then have a consistent and solid email list of people to get them hooked. Then, of course, there's social media.
But in order to actually get customers listening, you need to familiarize yourselves with the many facets of digital marketing and how the system contributes to the entire workflow for easier conduct of business anywhere you are in the world.
4. Keep a brand guideline for your employees.
Before you can even begin to hope that clients will familiarize themselves with your brand, you must first endeavor for your employees to know it like the back of their hands. For this purpose, the importance of setting a brand guideline could not be understated.
A brand guideline is a master document or folder that contains everything that is essential to your branding. That includes official colors, several versions of your logo, official fonts, icons, and even phrases associated with your brand. It must also have templates for your official letterhead and photos. It's basically a one-stop-shop that all employees can refer to when executing branded messaging or publication materials for your business. In other words, it keeps everyone on the same page in terms of your official brand.
5. Be consistent.
When it comes to branding, consistency is key. This is why having a brand guideline is very important. Clients should never be confused about your brand identity. If your branding strategy is successful, all it should take for clients to remember who you are and what business you offer is one look at your logo or company name.
This will not happen overnight, and it would take years before you can start seeing the impact of your branding strategy, but you have to keep at it. Remember that all iconic brands started somewhere, and all they did was be consistent about who they are and how they want clients to see them.
6. Reach out to compatible companies for potential partnerships.
Do you know why collaborating with other creators is a huge deal for YouTubers and TikTokers? It's because of the potential reach a single video can pull when there is more than one personality in it. Well, this is true for brands, too. Finding related businesses to partner with in order to gain mutual benefits is very good if you want to reach more prospects.
Just make sure you're teaming up with brands that align with the core values of your brand, otherwise, it will defeat the purpose of trying to establish your brand in the market.
In Summary.
Running a business is hard, but it will be ten times more difficult if you are not sure about the identity of your brand. By following the tips enumerated in this article, you can ensure that all your marketing efforts will not be in vain.