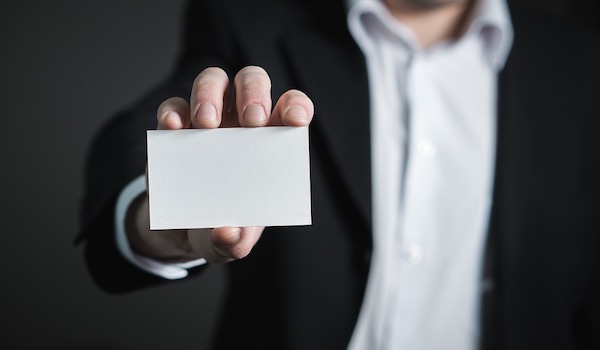 A set of stunning business cards will act as your startup's most valuable support tool when it comes to building brand awareness and growing your enterprise from strength to strength. As such, it is vital to dedicate enough time and thought to the design process so that you are left with a final product that you can be truly proud of.
Here is everything that you need to know.
The right paper.
The paper on which you print your business cards has a much bigger impact than you are probably aware. You will need to decide whether you wish to print them on coated or non-coated paper, as well as what sort of finish you want them to have. In most instances, it is best to opt for coated paper for business cards, as this type of paper ensures that imagery and wording will appear crisp and clear.
Next, you will need to decide between a matte, gloss, or semi-gloss aesthetic. This is generally a matter of preference and is often dictated by industry. For instance, a business operating within the beauty industry will often lean towards a glossier finish, while a business with a more formal, corporate feel will probably opt for matte.
The right size.
There is indeed a standard size for business cards, but that doesn't mean that you have to adhere to this standard! By choosing to make your business cards slightly larger or smaller than what is expected, you instantly make them more interesting and draw attention to your brand.
The right shape.
Most business cards take on a classic rectangular shape. Once again, do not hesitate to get creative in this area. Play around with unique shapes, shapes of products that you sell, shapes that are relevant to your industry (such as a wheel or a car for the automotive industry) and see what appeals and what works. Shape is yet another tactic for helping your business cards stand out from the crowd. After all, when your business cards stand out, so does your brand!
The right content.
Steer clear of including paragraphs of information on these cards. Instead, reserve the business cards for your logo, slogan, and your contact details. Some entrepreneurs opt to use one side of the card for their logo and slogan, and the reverse side for their contact details. Others include all of that on one side and use the reverse side to include a scannable QR code which takes interested parties to the company website, as well as thumbnail images of social media platforms on the company's relevant handles.
The right printing company.
Not all printing companies are created equal. Take the time to research pricing, versatility, and testimonials to find one that ticks all the boxes when it comes to your startup's specific needs. If you are not adept at design, it helps if the company can provide access to a user-friendly online design tool.
Here's to bright, beautiful business cards that get your startup noticed!