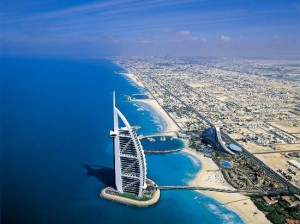 Dubai is the hub of all cultures as well as for entrepreneurs and new businesses. Setting up your business in the UAE allows you to integrate into Dubai's entrepreneurial ecosystem. You can also find a great co-working space in the UAE and get registered in Dubai's free zone. Before you move to the UAE and set up your business, you might want to attend certain events to learn more about the offshore company formation in Dubai.
Read on to learn more about why Dubai is the perfect place for your new business set up.
1. Profit-oriented Destination.
Dubai is the only place that stands out from the rest of the Middle East. In fact, the UAE is ranked on number 8 of the list of the best worldwide commercial centers according to the GFCI (Global Financial Centres Index). Dubai is excellent concerning a good business environment, excellent infrastructure factors, a successful reputation, and general factors. Other excelling factors of the UAE include human capital and financial sector development.  That said, Dubai has earned an excellent reputation regarding rapid and steady business growth, especially for new business setups.
2. Benefits of Superlative Tax.
The government of the UAE has made tremendous efforts towards building a business-oriented eco-structure. Therefore, if you are a foreign investor, you will be more likely to thrive on massive tax profits. Amongst the most appealing benefits of opening a business in the UAE is that you won't have to pay personal gains taxation as a foreign investor. Sounds good? Well, there is more to it! You won't have to pay capital and corporate gains taxation, as well. As compared to other commercial capitals, the UAE has the lowest VAT (only 5%). This is the most attractive aspect for most new entrepreneurs looking for the perfect spot for their business setups.
3. Complete Support.
Setting up a business in the UAE is as simple as opening a bank account. All you have to do is submit copies of your passport and provide the authority the name of your business setup. It wouldn't be wrong to state that you are more likely to find support and business consultancy services at every corner of Dubai as an investor. You won't have to worry about complications regarding business registration, legal process, licensing, and other requirements for the setup of your business. On top of that, as a foreign investor, you will gain full support and guidance regarding the setup of your residential visa, bank account, and office setup for your company management and incorporation.
4. Instant Access to the International Market.
As mentioned before, Dubai is the hub of all cultures and international corporations, especially in the Middle East. It stands out from other countries due to its business-friendly ecosystem. This is also one of the top reasons businesses find it easier to grow here. They have instant access to different global markets. That said, if you are an entrepreneur and planning to expand your business by taking it to the international level, then there is no better place than the UAE.