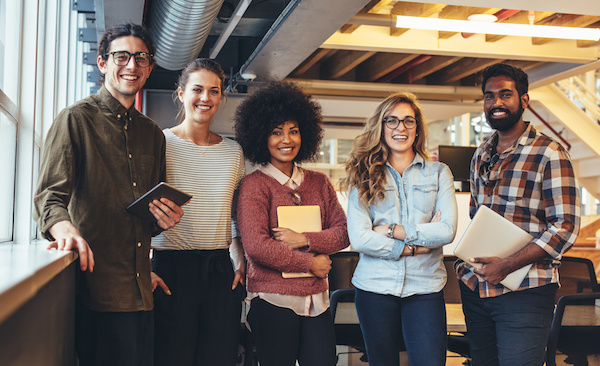 Since the coronavirus breached these shores, we've seen a huge surge in the number of employees working remotely and from home.
In fact, it's estimated that 46.6% of the UK workforce operated remotely in April 2020 alone, with 86% of this number doing so solely as a result of the coronavirus pandemic.
While several larger companies have pledged to maintain remote working as a permanent arrangement, however, many are planning to bring their employees back sometime after spring.
But what steps can you take to do this successfully and safely?
1. Take Steps to Assuage Your Employees' Concerns.
According to some surveys, almost half of workers want to continue working remotely even after a vaccine has been rolled out for the coronavirus pandemic.
This is a significant gap that employers will have to bridge in the near-term, especially with a growing number of firms pledging to maintain remote working across a number of industries (particularly technology).
With this in mind, you'll need to understand your employees concerns in greater detail, by canvassing their opinion and appraising their general mindset. This will help to identify clear areas where you may be able to improve your model or office space for the better, while also creating a scenario where you gauge if any additional incentives may be required to encourage employees back into the office.
It's also worth engaging with trade union and employee representatives where necessary, in order to formalise your post Covid-19 strategy.
2. Make Practical Changes to Your Office Space.
You should also consider liaising with health and safety representatives at the first opportunity, as this may help to identify hygiene and social distancing issues within the office.
After all, while social distancing guidelines are likely to be withdrawn post Covid, companies may look to continue some of these where possible as a way of reassuring staff members who are required to return to work.
Maintaining social distancing in communal areas offers a viable case in point, while keeping hand sanitiser on-site and maximising flexible working directives for certain staff members will also be viewed positively by employees.
Much will depend on the nature of your workplace, of course, but this step is crucial if you want to create a safe and inviting environment for employees.
3. Reassure Staff That Public Transport is Safe.
Of course, many who have to travel by public transport may prefer to stay at work primarily because they perceive buses and trains to be unsafe.
However, public transport has been fortified by the creation of additional routes and trains in busy areas, with the journey between Clapham Junction to Wembley Central offering a relevant example.
Public transport has also benefited considerably from the implementation of social distancing measures and mandatory mask wearing, which helps to maintain a safe and hygienic environment.
By educating employees in this respect, you can alter their perception and encourage them strongly to return to work.