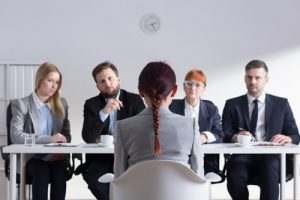 Getting to the stage in the business where you can hire your first members of staff is an excellent achievement and one you will want to make sure you get right. It shows that you are on the path to success, and hiring the correct employee will boost the value of the business. It can be difficult to choose the right people, however, especially when it's your first time.
Here are some useful tips for nailing the hiring process without any previous experience:
Avoid Rushing.
As much as you might want your staff to expand immediately, it's better to take your time. Remember, this is a whole new area for you, so it'll take a while for you to understand what you're looking for. Don't tell your first interviewee they're hired! Look through applications, set up interviews, and allow yourself the time to think about each person. You'll waste more time in the long run if you rush and choose the wrong person for the job.
Don't Get Caught Up in Experience.
Of course, experience is an indication of how well someone can do a job, and you should certainly look out for it, but don't get caught up in searching for the person with the most experience. As a small business, you are looking for people to grow with you, and their experience may not line up with what you're looking for, anyway.
When searching for your new hire, search for passion. If they are just as excited as you are about the business, they're more likely to thrive than the person with experience but no drive. Focus on characters and strengths over how many years they've put behind them – you can always train them!
Ask Around.
You might find that you know plenty of people who know of others looking for a job in just what you are offering. Tell them you're hiring and let them come to an interview. When you're the runner of a small business, it will be easier for your first hire not to be a stranger.
Choose the Right Space.
There's no point in hiring someone if you're both going to be cramped at the same desk. Have a look around for adequate, comfortable space. Office Space Liverpool offers businesses serviced office areas with heated desks, showers, and other amenities to provide you and your staff with a comfortable work environment.
Be as Open as Possible.
Don't let your potential employees leave an interview without a clear idea about what the job entails. Be open about their salary, working hours, and the jobs they will be expected to do. If you're looking for an all-rounder, tell them that! They should know outright if the job is not for them rather than being led along only to discover later that they cannot manage the role.
Hiring someone for your small business is always a daunting task, but if you get it right, you have the potential to start a long, professional relationship with an excellent member of your team.