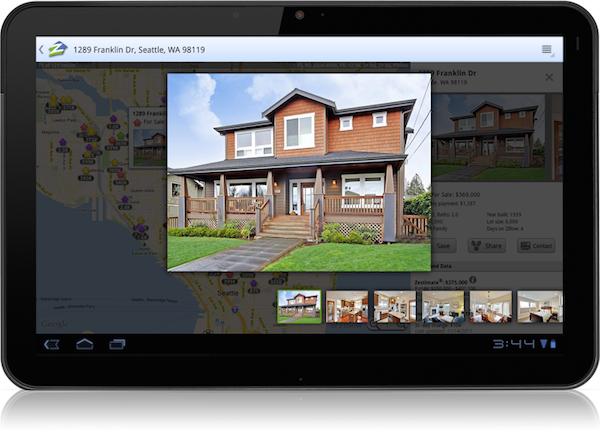 You don't become a real estate mogul overnight. In fact, it can take years in order to fully scale your real estate company up to be able to match the size and reputation of companies like Venterra Realty, located in Austin, TX. Some of the things that have helped realty management companies like Venterra grow is their emphasis on customer service and employee satisfaction, as well as the fact that they embrace technology as a means to these ends. It's these sorts of philosophies that have garnered Venterra the recognition of being one of the best places to work several years running, a fact that also helps them scale their business from a small business to a major player in the Austin real estate scene.
The truth is that embracing technology can help businesses of all sizes. You likely already value your employees and customers as a realty company, but have you fully considered the different ways that you can use technology to really get ahead in the real estate game? Technology can impact your business in a broad number of ways, and even tackling a few different tech implementations can make a difference in your business' growth.
Here are a few different pieces of technology that can really help you scale your real estate company.
Use cloud-based call center software for customer satisfaction.
Call center software has come a long way since just offering customers the ability to connect with you via phone. While cloud based call center software does offer the ability for a caller to be engaged with a customer service agent over voice channels, many call center software solutions offer other options for customer interactions with your business as well. For example, an omnichannel software solution offers you the opportunity to improve your customer experience by allowing potential buyers to reach out to one of your agents via SMS, video chat, web chat, or even social media messenger. This makes it far more convenient to talk to a real estate agent on their own time and terms, something that can help you attract and serve more buyers in the long run.
Harness email marketing to stay in touch with interested buyers.
If you do a lot of open houses, it's always a good idea to have a sign-in sheet so that you can reach out to interested buyers in the future about the property they've seen and other homes or condos in your portfolio. It's particularly important that you collect everyone's email addresses, especially with email being one of the most-used communications platforms across all age demographics. Email marketing platforms like MailChimp and Constant Contact are very easy to use and offer a cost-effective way to share future listings to buyers.
To really make the most of your email marketing efforts, you'll want to be sure you're segmenting your communications according to customer information. After all, if a couple who's been married for four years and is starting to think about buying a condo only has a budget of $275,000, it won't do you or them any good to send them properties that are out of their price range or don't meet other needs.
Consider bridge loans to increase cash flow as you expand.
As you look to invest in more technology to help your business grow, you'll likely need an infusion of cash to fund these efforts. This is where bridge loans can be a major lifesaver since they allow borrowers access to cash against your property values or even offer you more capital while you're waiting for a sale to come through. It's best to work with a local lender if you want to get the best rates in your area, so be sure to head to your favorite search engine and type in "bridge loans Oregon" to find a good fit for you and your real estate company.