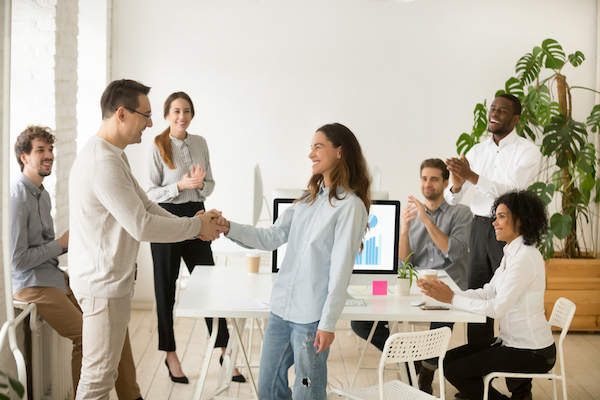 by Deb Boelkes, author of "Heartfelt Leadership: How to Capture the Top Spot and Keep on Soaring"
Thanksgiving might look a little different for your employees this year. They may not be doing much traveling due to COVID-19, and their family gatherings are likely to be small, quiet affairs. But leaders can make Turkey Day special by giving workers the heartfelt "thank-you" they deserve and need right now.
For the better part of 2020, employees have kept businesses going strong. They've worked long hours, coped with the stressors of the pandemic, and done what's necessary to function in unprecedented chaos. Not only is the Thanksgiving holiday a much-deserved break, it's also the perfect time to honor their hard work with messages and gestures of thanks and appreciation.
Saying thank you isn't just a nice thing to do during the holidays. It's smart business year-round. It positively impacts everything from employee well-being to job satisfaction to motivation to productivity. It's a powerhouse tool for building engagement. It may even be a pathway to a more empathetic and emotionally intelligent workplace.
When a leader begins saying thank you on a regular basis, it truly can boost positive emotions throughout the workforce. In fact, it can unleash a chain reaction of gratitude in which everyone becomes more appreciative of each other. In hard times, this can make the workplace a haven.
With Thanksgiving just a couple of weeks away, now is the perfect time to step up your gratitude game. Here's how:
Take a pre-Turkey Day celebration break.
Do you regularly set aside time to recognize and celebrate employee accomplishments? If not, now is a great time to get started. Take an afternoon before the holiday break for a celebration calling out the great work people have been doing. For employees working on-site, you might hold a socially distanced pizza party, for instance (they'll have enough turkey soon!). And don't forget remote employees: Simply request that everyone finish up half an hour early and host a Zoom happy hour. While everyone is enjoying their snacks and sodas, take a few minutes to say thank you to each employee.
Get specific about how their hard work has helped the company and share a few things you have noticed that they do especially well. Then open it up for employees to thank and compliment one another. It's a great way to create a sense of unity and camaraderie while people are physically separated.
Put your "thank-you" on (festive) paper.
The uniqueness of a handwritten note — especially in this age of emails, Facebook posts, and tweets — will not go unnoticed. Pick up some beautiful paper in fall colors (or maybe seasonally themed greeting cards) and write a heartfelt letter of thanks to your employees. Simple words of gratitude and encouragement are always uplifting. And if you want to call out someone's exceptional performance on a recent project, it will be greatly appreciated.
As Paul Spiegelman, cofounder of the Small Giants Community, shared, "That note you can get from someone… that says, 'thank you, you've changed my life'…is much more powerful, much more valuable, than any amount of money I could have in the bank."
Extend the gratitude to family members as well.
The simple act of sending a special thank-you note to an employee's spouse, parent, or child can have an exponential impact. (After months of Zoom meetings, you may already be on a first-name basis with them as well!) This thank-you can help strengthen the high performer's personal life, especially when his/her partner or other family member may have felt he/she, too, had sacrificed — from family time lost — as a result of the dedicated effort extended by this hardworking relation.
Want to go the extra mile? Consider sending the family a pecan pie or a pumpkin cheesecake for Thanksgiving dessert.
Be especially generous with flex time…
When everyone is stressed and overworked, giving people some freedom with their work schedule helps them stay sane — especially near the holidays when people might feel stressed and overextended. If someone's life can be made easier by working a half-day in the morning and finishing their work in the evening, be as accommodating as possible. Also try to make yourself available to them on their schedule if you can. This is a big way to let them know you care.
… And encourage time off, now and going forward.
You might go ahead and give your team the Wednesday off before Thanksgiving as well as the Friday afterward. Encourage them to spend the time relaxing. But don't stop there. Encouraging people to take mental health days from time to time, as well as their regular vacation days, is a great way to say thank you. Also, periodically, dismiss your team early or tell them to come in late the following day. In these days of remote work, employees need reminders that they can make time to recharge and take breaks.
During a time when everyone needs a boost of positivity, don't underestimate the power of thank-you. It can do amazing things for morale and make your team unstoppable, even in a pandemic. And saying thank you feels good. It rewards the giver as much as it rewards the recipient. Express it freely and you will keep the gratitude flowing during Thanksgiving and beyond.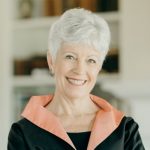 Deb Boelkes is not just a role model heartfelt leader; she's the ultimate authority on creating best places to work, with 25+ years in Fortune 150 high-tech firms, leading superstar business development and professional services teams. As an entrepreneur, she has accelerated advancement for women to senior leadership. Deb has delighted and inspired over 1,000 audiences across North America. She is author of "The WOW Factor Workplace: How to Create a Best Place to Work Culture" and "Heartfelt Leadership: How to Capture the Top Spot and Keep on Soaring".