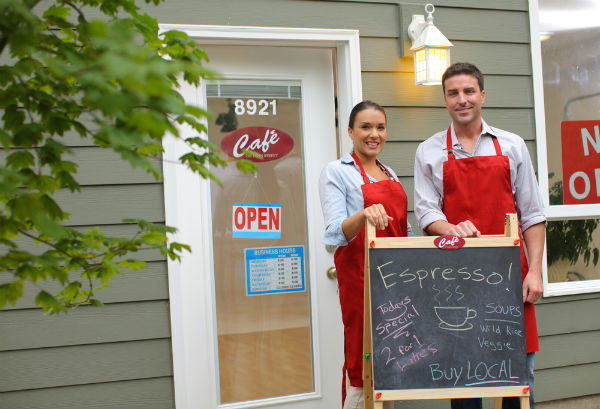 Independent stores have been hit hard by the pandemic. Lockdown restrictions and social distancing guidelines have led to a loss of customers. However, some stores have found creative ways to get around this, including adopting new marketing strategies.
Below are just some of the most effective ways to market your independent store during the pandemic.
Focus more attention online.
If people aren't coming into your physical store, consider whether you can refocus sales online. Now has never been a more important time to have a website – many physical stores have also started operating as online stores, allowing them to take in business during lockdown. To encourage people to visit your online store, you'll need to invest some time and money into digital marketing. Some of the most effective online marketing tactics include:
SEO (search engine optimization)

Social media marketing

Email marketing

PPC advertising
You can click here to read some useful tips on small business online marketing. While you may be able to do some DIY marketing, it's likely you'll want to hire a marketing agency for tactics such as SEO. 
Create an app for your store.
A lot of independent stores have started creating their own app to help with online sales. An app can not only offer an easy platform for people to make mobile purchases, but it can also ensure that customers are constantly reminded of your business every time they open their phone (which could lead to an increase in return customers). 
Developing an app has become a lot cheaper in recent years and there are many easy ways to build an app yourself without any programming knowledge. Just like your website, you'll need to market your app to encourage customers to download it – this could be done by advertising your app on your website and social media pages, providing signage in your store and by telling customers in person about your app.
Sell branded hand sanitizer/face masks.
Face masks and hand sanitizer have become an essential item during the pandemic. On top of increasing sales by stocking these items, why not take the chance to increase brand awareness by creating your own branded versions. There are companies that can put your logo on hand sanitizer and companies that can produce branded face masks. You could even give these out to people as they enter your store. 
Use QR codes in print marketing.
Many of us have become more familiar with QR codes as a result of the pandemic. A lot of restaurants have started using QR codes to open digital menus as an alternative to using physical menus, which could help spread the virus. It's worth taking advantage of this newfound familiarity with QR codes within your print marketing – by printing a QR code on flyers, business cards and posters, you can make it easier for people to open your website or visit your social media pages instead of manually typing in your web address. It could even be a way of generating extra sales through your website.
Showcase your products through in-store demos
In-store demos are one of the most effective ways brick-and-mortar retailers can differentiate themselves from e-commerce competitors. This strategy introduces shoppers to a product or brand that appeals on a psychological level. In-store demos and sampling events are powerful ways of boosting sales while building awareness for your company's overall image, as well as showcasing what makes you unique in comparison with competitors' brands who use similar advertising strategies.