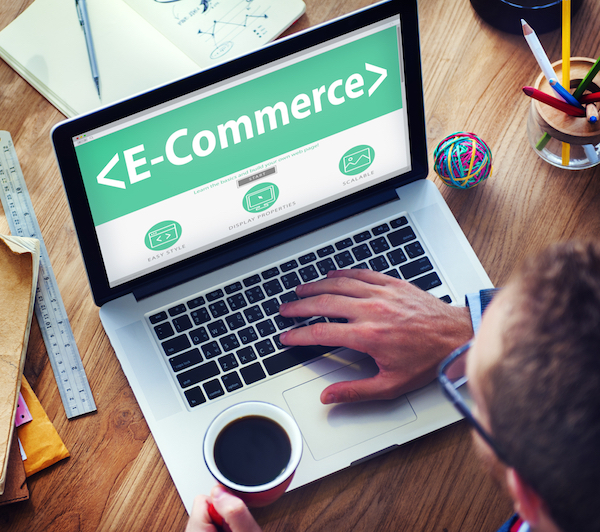 The value of your ecommerce business matters most when you intend to sell your business. In order to set a fair price for your business, you need to know how much your business is worth. Buyers will also want to know the value before they consider committing to a purchase.
Whether you plan to sell your business now or later, you need to know how much it's worth. It's not just about revenue. While revenue is taken into consideration, there are more components involved in valuing a business. 
The only way to get an accurate value estimation is to hire a business broker to perform a business valuation. When you have a professional value your business, you'll get a detailed report explaining how the value was derived. This detailed information will be important to potential buyers.
Are you selling your business? Whether you've gotten an official valuation or not, here's how you can increase the value of your ecommerce business.
1. Increase your email subscriber list.
Businesses with large mailing lists tend to be more valuable than businesses that haven't bothered to generate a large database of contacts. However, your contacts need to be fresh and targeted. In other words, having 50,000 people in your contact database looks impressive, but if those contacts were collected randomly or you don't communicate with them often, they're not worth much.
It's never too late to start collecting targeted email subscribers. Connect with a marketing specialist who will set you up with a PPC campaign, some landing pages, and optimized web forms. Start growing your contacts database today.
2. Increase quality engagement on social media.
While engagement itself isn't going to increase the value of your business, potential buyers will notice if your engagement on social media is genuine. If you're generating authentic interactions on social media with fans, you're in a good spot. Potential buyers want to know you take the time to engage with your fans, answer questions, and solve problems on social media.
3. Build a strong reputation management campaign.
Great reputations aren't built overnight; they require hard work and long-term commitment. Your reputation is derived from the way your company is perceived in the public eye. Regardless of what's actually true, even rumors can affect your reputation.
4. Openly resolve customer issues on Facebook.
Having positive reviews and a happy customer base will increase the value of your business. However, you can't avoid getting negative feedback or complaints from customers on Facebook. It's going to happen. Even if your product is the most amazing product in the world, there will be someone with a bad experience who wants to share it publicly. 
Don't respond defensively to negative Facebook reviews or comments. Instead, take the opportunity to talk with upset customers to find out what the issue is and resolve it. Do this publicly so that everyone can see you are committed to customer satisfaction. 
Taking a proactive, resolution-oriented approach to customer complaints will make your brand more trustworthy and will reassure potential customers who are on the fence. It will also leave a trail of interactions new customers might come across, which will reassure them as well. Resolving problems publicly tells potential customers you'll solve their problems, too, should they encounter any issues.
Ask customers to edit their negative reviews.
Statistics gathered by Social Media Today reveal that 87% of customers will only buy from businesses that have a rating of 3-5 stars. Negative reviews will hurt you if you don't turn them around. You can turn negative reviews into positive reviews simply by solving problems to customers' satisfaction. 
Once a customer's issue is resolved, ask them to edit their review. Most of the time, customers will be happy to edit their review of your business.
Winning back angry customers isn't hard. Start doing it now and you'll increase the value of your business.
5. Grow it before you sell it.
It should go without saying that you really need to grow your business before you sell it. With growth comes higher value, which means more money in your pocket after the sale.
If you need detailed advice on growing your business for the purpose of selling it, check out this guide to selling an ecommerce business, published by Big Commerce.
Value is derived from multiple factors.
Don't put all your eggs in one basket. The value of your business is derived from a multitude of factors, some of which are out of your control. Increase value wherever you can, and don't sell yourself short by accepting a lowball offer.