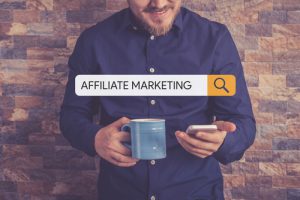 For a startup, the first goal is to invest in the advertisement of your business to get customers. Digital marketing is the latest strategy of advertising your business, promoting it to the next level. For this purpose, affiliate marketing is used by which you can advertise your products by letting a publisher website post information about it.
In this strategy, the affiliate link to your website is placed in the promotional content, and by clicking the link, it will lead to your website. The publisher can be any blogger or entrepreneur website that earns a commission by advertising your products. You can maximize your sales by using this sales strategy. Here are some tips that can help you when utilizing affiliate marketing for your startup.
Bloggers Play a Part In Influencing The Public.
These days many people are inspired by their favourite bloggers. When they post about a specific product that they benefited from, their followers most likely purchase it because they trust them. They have a great internet presence; thus, a blogger's content about any product influences the user's decisions.
You can ask them to post relevant content about your product with your affiliate link to give your brand more exposure. In return for affiliate marketing, the bloggers are entitled to receive income from you.
Affiliate Networks Are Great for Startups.
If you are confused on how to advertise your startup using affiliate marketing, you can take help from any affiliate network. Affiliate networks UK provides you with the benefit of promoting your products by carrying out all the intermediary steps. They make arrangements with a blogger for posting affiliate links that reaches your website.
They charge you income which is separate for every task. Affiliate networks help you in choosing a great platform for advertising your business by,
They give you information if the publisher website has enough traffic or not.
Provide you with the most famous keywords that help with trending on a search engine.
Offer Discounts and Coupons for Your Products.
People love saving money through discounts and promotions. It is a great sales tactic to boost your startup. Many consumers look for deals before making their purchases.
For this purpose, you can hire a famous blogger to advertise your products with discount codes. For example, you may have seen a beauty blogger on Instagram advertising any makeup or skincare products with discount codes. There are also sites available which allow you to post content about discounts with affiliate links.
Optimize Your Business Website.
Affiliate marketing is a great strategy for boosting your sales, but you should also provide them with reasons to purchase your product when they reach your site. Your web page must have excellent customer service, making them satisfied. You can optimize your website pages to increase conversions.
Make sure that your webpage loads faster so that the customers have no issue using your site. When they click on the affiliate links, they should be able to get more relevant information regarding the product.  Post photos that can grab the customer's attention along with the product description. Another great tactic to convince the customers to buy your product is through posting customer reviews.