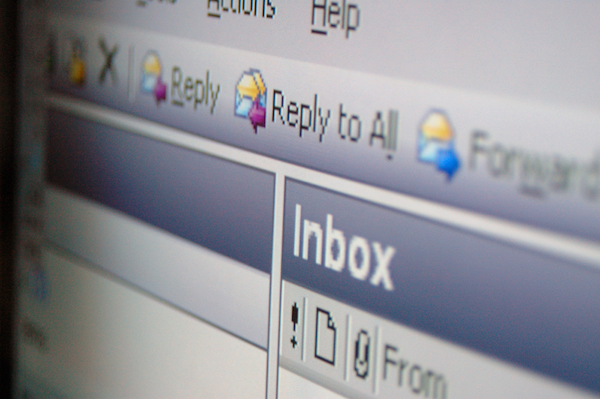 From the time that I wake up, to the time that I lay on my bed and close my eyes at night, I go through dozens of emails on my phone. In today's day and age, emails can be considered a powerful way to connect with people. Think about it. Do you even know anyone who does not have an email address? You yourself probably go through endless numbers of emails popping up each week. Knowingly or unknowingly email has become a big part of our lives and that is why when it comes to marketing, email is the king.
Email marketing is all about informing, influencing, and gaining the loyalty of a contact base that's interested in your product or services. However, contemporary email marketing is based on the principles of approval, segmentation, and personalisation. It is considered to be an extremely personal way of reaching target customers. But how do you expect people to notice your email updates when their devices are loaded with messages from their friends and family? It is simple – Personalisation! Email marketing works wonders when it is personalised. Your message can be tailored to customer actions so that every communication is relevant to their interest. You can cover all sorts of topics like changes in your company, creating a quiz competition with a certain gratification intact, request feedback to your customer and what not? With more than 2.5 billion users, this list is virtually endless.
Campaigns, when run over an email, deliver higher ROI than every other type of marketing category. There is practically no other distribution channel that drives engagement and builds customer relations better than email marketing. All you've got to do is to set your emails properly and voila, half your job's done! But to have a marketing strategy that works best for you, you need to lay hands on an enterprise email marketing service that will manage your subscribers, content, and campaigns efficiently.
So what should you consider while choosing from a vast pool of platforms designated for email marketing?
High volume deliverability.
Email marketing deliverability refers to the ability of an email to land in a subscriber's inbox, rather than ending up in the junk mail folder where they are unlikely to be read. This depends on both technical and behavioural factors. For instance, ensuring that the quality of your emails is up to the mark will significantly influence deliverability. This can be done by making sure that the subject of the email is spam-free and by keeping your contact database up to date at all times. To do this, you have to remove unengaged users and inactive addresses so that your emails reach the maximum number of people who are actually interested in your business.
Segmentation.
Each contact is unique, regardless of its demography or other socio-political scenarios. To ensure maximum impact, you want to get the messaging in your emails right. This can be done by segmenting based on the data you have or by assumptions and can be done manually by splitting contact lists sorted by specific data which is a tedious process in itself but a vital one. The platform that makes the list segmentation easy by sorting your contacts and communication with those segments in a few clicks is an ideal way to go.
Personalisation.
Personalisation means that you use consumer data to draft a personalised message. Modern marketing campaigns rely heavily on this tool to deliver an improved customer experience. The significance and value of personalised campaigns make it easier to fulfil your aspirations. For example, to Amazon, email marketing is not just another marketing channel. It's key to the overall customer experience. Starting from simple features such as the option to personally address every person or to segment a list based on the location, the job title or even the date that they've subscribed helps you to stand out against the competition. Ongage is one of the best email marketing platforms that deliver good results by personalising your email using segmentation as its primary tool.
Automation.
Some common automated emails, like order confirmations, follow-ups and review requests, and abandoned cart triggers help immensely to win back lost customers. The platform meant for you will give you far more control over building stronger relationships with your customers via email automation. Marketing automation improves efficiency while saving time. The easier the automation, the higher the opportunities to make the most of it.
Testing.
If you're running any kind of conversion campaign with transactional emails, then find a platform that offers A/B testing, also known as split testing email campaigns. Like segmentation, this can also be done manually but requires a bit of legwork. Whereas, you can quickly run various campaigns side by side with different variables if it has been built into a platform. You can split-test any email campaign for subject line variation, layout, call to action buttons, personalization, body content, specific offers, etc., to gain better insights.
Templates.
Our busy lives leave us no time to especially sit down with a laptop to read emails. Most of us go through them while we are on the go on a smartphone or mobile device. Hence it is important to ensure that any email you create is going to be consistent in design across various devices as well as email clients. An ideal email marketing platform gives you the ability to design your emails from scratch, but should also come loaded with a variety of mobile-friendly and easily customizable premium templates making it easier to select and test designs.
User profiles.
Since consumers seamlessly switch between their email, smartphone and web browsing, user profile helps in keeping all the data at one place making it easier to automate personalised messaging in real-time. It helps you in moving beyond demographics and target customers based on their behaviours. This data helps you understand the customer inside-out and in return helps you to make your move.
Analytics.
This is the most important part because without measuring your campaign's success, you can not spot your strengths and weaknesses. Hence, nothing less than the best work in this area. One doesn't have to necessarily dive into extremely advanced data but sometimes the display and functionality of the available data are more important than the complexity of the metrics. It's important to search for available metrics, the option to export data or different presentation formats are some necessary questions one should ask when looking for the best email marketing tool.
Bottom line.
Investing in an email marketing software requires careful analysis of the pros and cons of systems in contention. It is important to ask yourself certain questions like, is a standalone system sufficient? Or do you need something more substantial that connects all of your customer data at one place? What experiences do you want to provide? Careful consideration of the points discussed above will set you up to make the best decision when it is time to buy. Just remember that the free email marketing tools would have insufficient features in comparison to the paid ones. Depending on what your business needs will help you determine if you want to invest in the best software available.