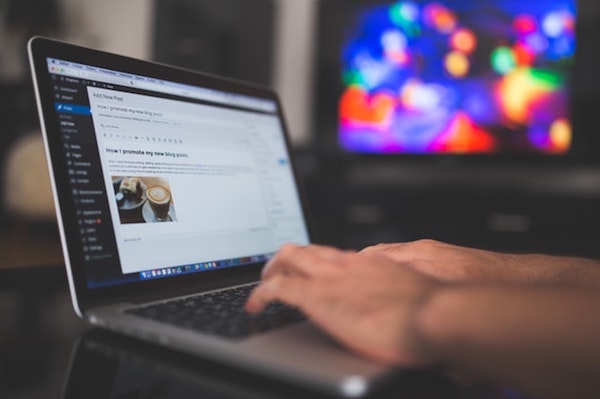 Today's digital world requires executing unique digital marketing strategies.
Blogger outreach is an effective tool for promoting businesses online.
Understand blogger outreach by defining the link building process, analyzing specific strategies, and reviewing numerous benefits.
Learn everything you need to know about blogger outreach to successfully implement it into your business's marketing strategy. 
What is Link Building?
Link building is the process of earning a link to your website from a third-party site. Quality links directing users to your site helps improve your rankings and increase your website's visitors.
Link building is a popular SEO marketing strategy for gaining awareness. Search engine optimization, SEO, involves discovering marketing methods for enhancing website traffic, specifically unpaid, from web pages or search engines.
Numerous link building strategies are available for successfully marketing businesses. Potential methods for link building include guest posting, blogger outreach, niche edits, broken link building, and PR outreach. For example, practicing a link building method would advance your website's placement on Google to guarantee more potential clients find your business online.
Understanding the concept and process of link building greatly assists in developing a quality digital marketing campaign.
Create a successful link building strategy to effectively boost your business.
What is Blogger Outreach? 
Blogger outreach is a popular influencer marketing and link building strategy. Develop a blogger outreach strategy by collaborating with bloggers to create quality content that promotes a product, service, or business.
Performing blogger outreach is primarily a three-step process: Contact, write, and manage. The contact stage begins by researching potential websites and bloggers. Contact your preferred options to learn if they're interested in working together.
The "write" stage involves developing informative and well-written content relevant to your industry. A link to your business's website is subtly incorporated into your content to generate traffic successfully.
The manage stage includes submitting your content and tracking your success. Monitoring your blogger outreach efforts will help you continually improve your marketing strategy and business.
Blogger outreach is an excellent marketing tool for boosting your business.
Effective Strategies.
Blogger outreach requires a well-developed and effective strategy.
A variety of tips and tricks are available for increasing blogger outreach efforts for businesses.
Finding the right influencers and bloggers is crucial for proper blogger outreach. Bloggers you intend to collaborate with should specialize in your niche industry.
Additionally, substantial effort is necessary for building relationships with influencers and bloggers. Familiarize yourself with their blogs and comment on their content. Follow them on social media to initiate contact.
Once you've thoroughly researched each blogger, develop topic ideas, create a quality business pitch, and send an outreach email to get their attention.
Another effective method to enhance your strategy is creating promotional plans for your blogger outreach content. Publicize your blog on your business website and social media. This also proves to be a great way to create a good first impression of your business. The more you share your content, the more traffic your website will receive.
Advance your blogger outreach strategies by incorporating proven tips for success.
Excellent Benefits.
Blogger outreach offers excellent benefits for growing your business.
Advantages of blogger outreach include:
Providing a cost-effective marketing strategy
Improving your website's ranking on search engines
Increasing the number of links leading prospective clients to your site
Enhancing your overall presence online
Building relationships with bloggers, influencers, and businesses in your industry
Allowing you to connect with your target audience through niche blogs and sites
Helping establish credibility by creating articles showcasing expert advice
Evident benefits of blogger outreach prove that it's a necessary strategy for successfully marketing your business and reach your target audience.  
How to Implement Blogger Outreach?
Implement blogger outreach into your business's marketing strategy to increase brand awareness, gain customers, and earn a profit. Create your own blogger outreach strategy by following the previously mentioned steps and strategies for success. Recognize the time and effort required to perform blogger outreach on your business's behalf. Otherwise, consider hiring a professional to build a quality blogger outreach strategy for your business.
A professional service will possess the necessary resources, connections, and skills to drastically improve your blogger outreach results. They'll be able to find and contact niche blogs, write top-notch content, and track progress.
Research to find blogger outreach or guest posting services that'll benefit your business.
Incorporate blogger outreach into your strategy to effectively market your business.