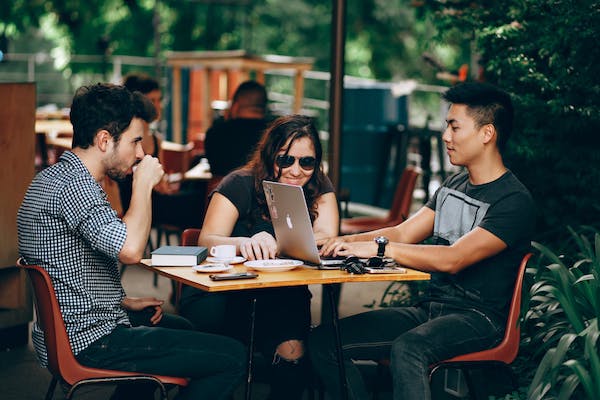 When you are running a small startup business, you will want to make sure that you keep on top of your work and meet as many deadlines as possible. It is likely that you will want to be able to grow your business and make it a success and to achieve this, you will need to increase productivity. To help you with this, we are going to discuss how you can increase productivity in your startup.
Read on to find out some of our tips.
Bring in Qualified Freelance Staff.
The more staff you have in your office, the better because you can get more work done which will increase productivity. Having just set up your business, it can be hard to get lots of staff in at the one time so, you should even look for some freelancer options until you have space and the funds to take on new employees. Make sure if you are going to be using freelancers that you give them notice, set deadlines and guidelines to follow so they can get on with the tasks that you have set.
Introduce Employee Benefits.
Do you currently have any employee benefits schemes in place? In your business, your employees will be doing a lot of work and, to give back to them, you should consider some employee benefits. This is because it can help your staff to put in extra work, ultimately increasing your productivity in return. It can be hard to manage and keep up with benefits on your own so, to make things quick and easy, you should consider using an employee benefits platform like this one.
Provide Support.
Another way that you can increase productivity in your business is by making sure that you can provide support to your staff when needed. If you have staff that carry out different roles and you want them to be more diverse then, it is important that you provide support and training where necessary. Things can take longer to learn than others so, it is important to give your staff time to adjust to new jobs that they are carrying out. As well as with work, it is important to provide support for staff in other ways, for instance, you should aim to provide support where you can with personal situations and more.
Hold Meetings.
In every business, it is a good idea to hold meetings and, this is because you will be able to get your staff in the one room at the same time and discuss different things which can increase productivity. For instance, you can speak to staff and discuss the work that needs to be carried out, set deadlines, spread out the workload and much more. A meeting can even be recurring so you can consider holding them weekly or even daily depending on how much you have to get through.
Divide Work Accordingly.
If you have a lot of work to get through and a lot of deadlines to meet then, it is important that you have a look at what needs to be done and divide the work accordingly. You should start putting things into priority and work on the most important or urgent things first. You can then make your way through the list of work and divide it between staff when you come to it. With checklists to refer to, staff can increase their productivity levels and get the priority work done.
If you would like to increase your small startup's productivity, make sure to give some of these ideas a try today.