by Luke Fitzpatrick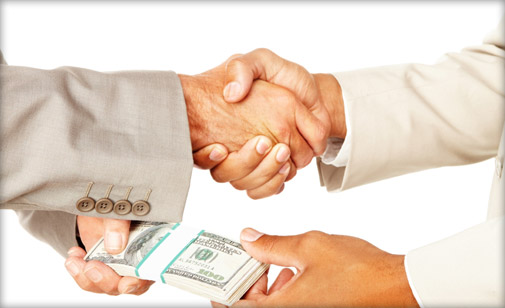 In an age where loans are harder to come by than ever, it seems behind the times that technology hasn't already further accelerated an individual's capacity to explore different methods of funding. 
With trust in major banks faltering, it makes sense that now is the time for investors and borrowers to explore alternative means for gaining loans. The digital age is helping to facilitate this change through new means like crowdfunding and peer-to-peer (P2P) lending. 
The endless possibilities of technology.
The shift to more modern funding options has occurred on the back of industry regulators cracking down on credit providers and banks making property, business, and personal loans harder to come by. 
Instead of relying on traditional lenders, young people are using technology to assume greater control over their own financial destiny. This means no longer accepting the word of large financial institutions as law. 
Instead, there has been a move towards technology-based initiatives that offer loans without the strict terms and conditions that accompany bank loans. Letting individuals take their own fate into their hands. 
In this new age, people can even become property developers with the money from a self-managed super fund. By contributing a specific amount of money into a collective fund, people can bypass bank lending in order to achieve their dreams. 
While it is true that the handful of majors in Australia still hold a 95% monopoly over the four pillar-banking sectors, these types of technology-based advancements will continue to grow as time goes on. 
Crowdfunding.
Crowdfunding is something that has been around for a few years but is only starting to realize its full potential now. In essence, crowd-funding is a more direct transfer of capital between those who have money to give and those who need money. 
Sites such as GoFundMe provide everyday people and charities with the ability to connect directly. This type of connection puts people looking for money into an environment they might not have otherwise explored. Broadening connections and earning ability. 
With a premise as simple as jump online and donate if you wish, people looking for loans to start businesses, build houses, or purchase cars can contact a wide cross-section of society at once and plead their case. 
By raising money through crowd-funding, there are no interest terms or the like, providing a much simpler way for people to get financial help, provided that their cause resonates with enough people. 
Peer-to-peer lending.
In recent times, P2P lending has been gaining popularity amongst the entrepreneurial types as a faster, more convenient, and cheaper way to access capital, when compared to traditional methods. 
A growing number of commercial lending platforms are being developed in order to take advantage of this new trend. Both online and mobile environments have been established to ensure that P2P lending is accessible to modern-day borrowers and investors. 
Put simply, P2P lending connects investors with borrowers without having to involve brick and mortar banks. Likeminded businesses and investors are matched to facilitate a mutually beneficial relationship. 
As the big four banks have historically neglected Australia's unsecured personal and business lending markets, this new type of loan arrangement affords those looking to start a business and those in need of a personal financial boost with viable options. 
Lending in the modern age.
With the combined value of unsecured consumer debt in Australia believed to be in the region of $101 billion and the addressable market for P2P lenders around $75 billion, there is untapped potential when it comes to technology-based lending alternatives. 
While alternatives to traditional lending are new, their ability to provide individuals and businesses with access to fast and secure money will ensure that they continue to go from strength to strength. Potentially signaling a change in financial lending for good.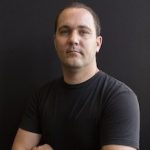 Luke Fitzpatrick has been published in Forbes, Tech In Asia, and The Next Web. He is also a guest lecturer at the University of Sydney, lecturing in Cross-Cultural Management and the Pre-MBA Program. Connect with him on LinkedIn.