Things That Make A Business Flourish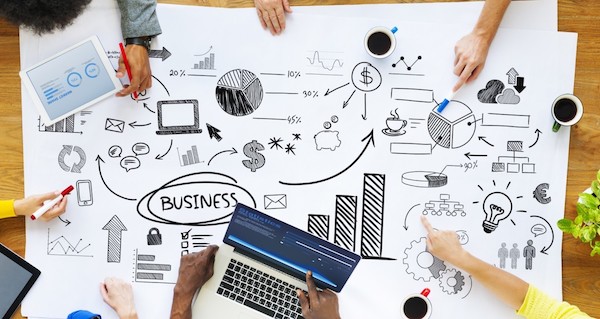 There are some things you should do for your business to succeed. For instance, it is essential to invest in product improvement so that many people will be ready to buy your products. Companies that deal with service delivery should incorporate the latest technology to attract many people to buy their products.
Researching your market well is essential if you would like the business to succeed. There are several steps you can take and they will contribute towards helping you grow your business. Ensure you invest in the right business marketing strategy and you will see your business grow and stay for long. People who employ technology in their business have celebrated the 10th anniversary and beyond in their business operation.
1. Marketing and branding.
All businesses should make customers know more about their products. An example of good branding is Monin. The company has a website that makes it easy for people to recognize their delicious products, such as flavored syrups, gourmet sauces, purées, just to name a few. They use colorful photos, unique bottles, and easy-to-read labels that make people want to know more about what they sell.
An effective branding strategy is essential in making people know more about the products and services you offer. Companies that have a good reputation in availing top-quality products are better positioned to avail top quality products and stay in business for long.
2. Research the competition.
To stay in business for long, you should know about your competition and develop effective strategies for beating the competition. There are several online tools that companies can apply to research the competition. Your competitors may be marketing on social media, and you would like to take advantage of the platform. It will be easy to beat the competition if you can use competition analysis tools to offer you real data. When you get the necessary data about your competition, it will be easy to develop effective strategies that can help you beat the completion. You will utilize influencer campaigns effectively if you can research and get the real data.
3. Customer loyalty program.
For any company to remain in business for long, it should invest in methods that will keep customers returning. Utilizing the customer loyalty program will make you attract new customers and make them keep coming back. There are several programs you can come up with. Some utilize coupons, while others will come up with unique reward programs such as a shipping voucher. Look for a reward program that will make customers prefer your business over others. The programs should be designed to grow your brand, but they should not eat into your profit to affect the business operation.
4. Identify new opportunities.
Things change over time. It is essential to invest in any new opportunity that can come up. For example, you may discover some upcoming towns where your services or products are needed, but you cannot serve all the potential customers. Keep on researching new markets then move there so that you can keep on serving the new customers. Have a growth strategy, and try to move to new strategic locations where you can get great deals. People in different parts of the country are eager to get high-quality services. They will do business with you if you can avail of the services.
5. Forming strategic partnerships.
There are some resources you may like to have, but you are unable. Through working with other people in the field, you will easily overcome the obstacles and even succeed in your life. Take time to research new partnerships before you can proceed to make deals. Some businesses have grown exponentially after they decided to partner with others. Working with other companies in strategic partnerships can be key to your business success. Only enter into a partnership that will benefit your company. Each document you sign should be assessed by legal experts to avoid entering deals that will cause you trouble later.
6. Leverage global platforms.
There are some global platforms you can take advantage of to achieve great success in your product and services distribution. They can as well save you money on your advertising and marketing deals because they are already established. Research on the platforms and determine whether they can add value to your business. Working with a highly motivated customer base on global platforms such as Amazon will make your products accessible to a broad market. Some businesses have achieved global reach through working with global platforms.

Young Upstarts is a business and technology blog that champions new ideas, innovation and entrepreneurship. It focuses on highlighting young people and small businesses, celebrating their vision and role in changing the world with their ideas, products and services.