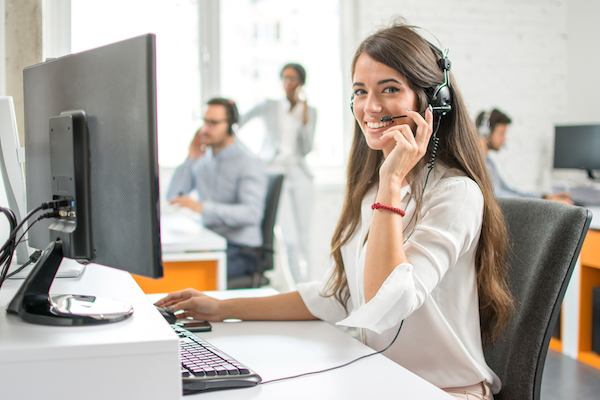 by Joanna Swash, CEO of Moneypenny
In business, a crisis like COVID 19 forces us to be creative, innovate, adapt, and do things differently. It allows us to become better at what we do, whether we are a start-up and SME or a multi-national.
Whatever your size, here are 5 tips to ensure you deliver exceptional customer service during these unsettling times:
Use your data to make informed decisions.
It's more important than ever to analyze your business data pre- and post- COVID. For example, at Moneypenny, we've discovered that despite a boom in the use of social media to contact businesses, the telephone still remains the most important communication method for customers to connect with businesses. 43% of businesses say phone calls were even more important during lockdown.
Respond to customers promptly.
People are inherently impatient. When lockdown restrictions are eased, clients will need and expect quick responses to their enquiries and calls.
People value human interaction.
Phone call duration has increased for our clients during lockdown. This is largely due to callers craving human interaction. People will remember the business that made an effort to call them to inform on the status of their services under lockdown and are likely to repay them with brand loyalty
Invest in tech.
As we have all experienced, tech during lockdown has boomed with the use of tools like Zoom, Google meets, and Microsoft teams. The companies that embrace new tech, such as live chatbots and AI will reap the benefits. Far from removing the human equation from business, our experience has been that tech has stimulated human dialogue, for example, use of Workplace by Facebook by our staff has led to a proliferation of online quizzes, celebrations, and info sharing
Don't be afraid to outsource.
Many businesses might be tempted to make savings by trying to do everything themselves, but it really does pay to outsource certain functions like communications as this can be handled by experts more easily and cost-effectively than you think, leaving your staff free to focus on the things they are good at.
Known for her commercial acumen and hands-on leadership style, Joanna Swash is passionate about developing people and creating a culture that breeds success and innovation. The CEO of Charleston, USA-based outsourced communications provider Moneypenny is passionate about building practical, innovative and bespoke solutions that can be applied to businesses of all sizes and is a regular contributor and speaker on key topics, including digital transformation, workplace culture, leadership, and international growth.