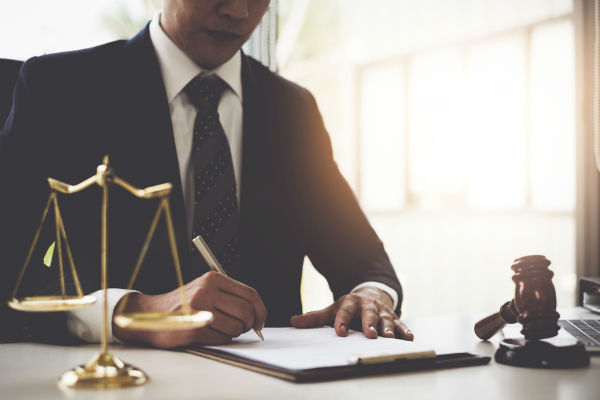 Many people wish they could work as a freelancer. Freelancers have full control over their professional lives; they are their own boss. If you have a marketable skill, you can provide it on a freelance basis.
If you want to try and make it as a freelance lawyer, these are the steps you need to take.
Decide What Kind Of Lawyer You Want To Be.
Before you can start working towards obtaining the relevant qualifications and certification to practice law, you need to know what kind of lawyer you want to be. There are numerous types of lawyers for you to choose from, depending on the sort of work you want to do.
For example, personal injury lawyers help people to seek compensation after suffering an injury due to someone else's negligence. Many people also gravitate towards working as a criminal defense lawyer because they want to ensure that defendants receive the fair trial they are constitutionally entitled to receive. Some people have had first-hand experiences with the legal system that have drawn them toward working as a family lawyer to help other people through the same circumstances.
Get Qualified.
Once you know what area of law you want to practice, you can apply for the appropriate college course. If you are already a qualified lawyer making the transition to working as a freelancer, it is worth seeing what kind of classes are available for your chosen specialty. Even if you don't need any additional qualifications to start practicing, freelancers are responsible for everything. The more you know, the better prepared you will be.
Sort Out Your Admin.
Starting any business inevitably involves a bunch of paperwork. No one likes having to fill in and submit endless forms. But you don't want to get caught practicing law without the appropriate paperwork in place.
First, you will need to decide on the structure of your business. Are you going to operate solo? Or are you going into partnership with other freelancers? The Small Business Administration has a handy guide to the various options available.
Once you have registered your business, you need to set up a separate bank account for your business and register with the IRS.
Finally, make sure you either hire an accountant or sort out some appropriate accounting software. There is accounting software aimed specifically at lawyers that also doubles as calendar, document management, invoicing, and billing software.
Build Your Website.
Every business needs to have a quality website. As a freelancer, a website is essential. Without one, you are going to be difficult to find. It's a good idea to have a social media account for your business, but you shouldn't use social media to substitute for a full website.
There are numerous free website building options out there, many of which are great for freelancers on a budget. However, if you can afford to pay for professional web design, you should do so.
With all of that in place, all that remains for you to do is start networking and drumming up clients. Freelancing won't make you rich overnight. But if you are patient and persevere, working as a freelancer can give you more freedom and control in your professional life.