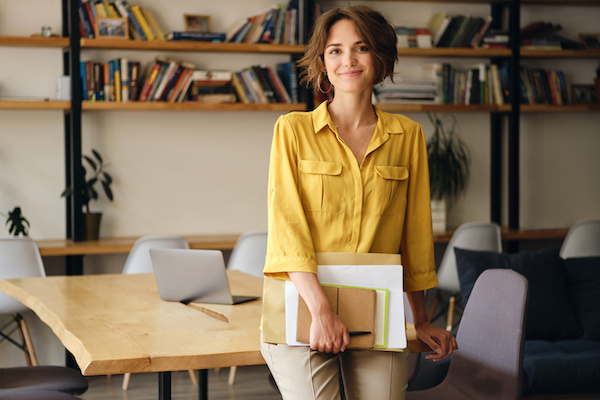 When it comes to fulfilling careers, public service is a field worth considering. While volunteerism and active engagement with charitable organizations provide opportunities for your time, you may feel a pull to a career that helps you make a living while also serving society in some way.
You might be under the impression that these types of jobs don't pay well, but that isn't always the case. The tent of career options focused on the public is quite large and includes a diverse array of positions requiring various education paths.
Here are some considerations if you're contemplating a profession dedicated to public service.
Leveraging a Bachelor's Degree.
A bachelor's degree is often required of most public servant positions. While there are many public sector jobs that only require an associate's degree or a certificate, having a bachelor's degree exposes you to a wide range of knowledge that can serve you in many roles, especially the public sector and community-oriented positions.
Often, an undergraduate degree can help differentiate you from other applicants for the same entry-level positions. Many government jobs require a bachelor of science or arts, especially if there are technical or decision-making elements. Several of these positions have an expectation from the populace of a certain level of education and the lack of a four-year degree may limit your options in the long run.
Pursuing a Master's Degree.
Some public service jobs require a graduate degree, especially because the role demands leadership and decision making when it comes to general society. Leadership in fields such as public administration, social work, and education usually requires the specialized knowledge and training offered in Master's programs.
Some advanced degree options such as business management provide students specific education that is useful in both public service jobs and private sector positions that serve communities, such as nonprofit organizations. Such degrees are also useful for private enterprise that is dedicated to societal improvement.
Deciding on a Doctorate-Level Degree.
You may need to go all the way to the doctorate level for a particular career path. There's more to a PhD than collegiate teaching. Positions that help shape policy in certain fields such as healthcare and education often require the level of research, subject expertise and high-level analysis that comes with a doctorate. Consider other degree options if you envision a career based on demonstrating mastery or being a leader in a particular area of knowledge such as economics and public policy.
There is a large number of careers under the giant tent that is public service. This includes government jobs at the local, state and federal level as well as roles within nonprofit organizations. If you have a passion for public policy, social work, education and practice areas that benefit the general population, you should consider a career that serves the public.
Think carefully about the work you'd like to do and the various educational paths that will undergird you with the knowledge you need and open doors to the necessary experience. Some positions may only require a high school diploma or equivalent while others may be best served with advanced or professional degrees.