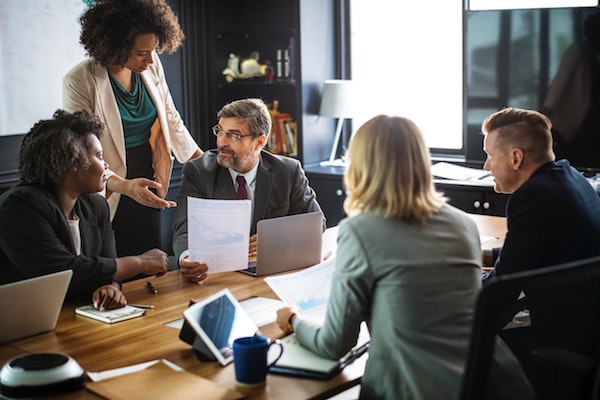 Using a dual agent business broker can be a great way to sell your business quickly. The advantages of a dual agent is that this person is already working with buyers, so they most likely already have someone in mind to possibly purchase your business before you even list it for sale.
Don't be confused though, this does not mean that they aren't going to work to get you exactly what you want. Just because they are representing both parties does not mean they will try to get you to settle for less than what you feel your business is worth. What it means for a seller is a quick and easy sale because those buyers are already qualified with financing in the works. While you concentrate on keeping your business running successfully, the brokers do all the work behind the scenes.
Most dual agent business brokers have a high conversion rate due to already having the qualified buyers and are definitely someone you want to consider to help you sell your business. Below are the top dual agent business brokers you want to work with when beginning your sales journey.
Business Exits was founded by an entrepreneur who understands what goes into building a successful business. Focusing on larger businesses over the Two Million Dollar revenue mark, their book of business includes thousands of potential buyers and entrepreneurs in states and countries across the globe. Boasting a 91% success rate of all transactions brought to market, Business Exits will help you sell your business of maximum profit.
2. Digital Exits.
Another leading company in the industry is Digital Exits. The company's founder started his business entrepreneurship at only 25 years old and has built and sold many businesses since. His team understands what it is like to own and operate a business and will use that to attract the right buyer. With a 94% closing rate and 100% confidentiality promise, Digital Exits is the place to go for your small business sale.
3. Woodbridge International.
Woodbridge works with large businesses who are generally in the range of $50M to $250 million. With 27 years of business transactions under their belt, they take more of a team strategy than just one person representing them. With 19 worldwide locations, they are definitely a company that gets it done.
4. Synergy Business Brokers.
Established in 2002, Synergy Business Brokers helps smaller businesses with annual revenue of $700,000 and $4 million. With a wide range of business specialties, they use a business model that allows them to market your business quickly and effectively. Although they have a heavy focus on the Northeastern United States, they have global buyers and can sell anywhere in the US. This award winning team also boasts no fees until your business is sold.
Whichever bracket you fit into, these dual agent business brokers will get it done and provide you with a great selling experience.