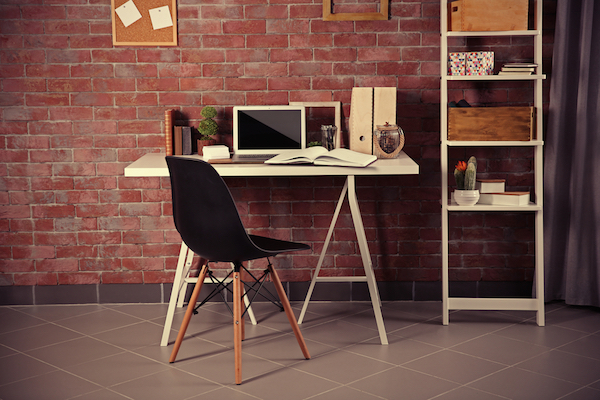 Starting a business from home is a dream for many due to the fact that they cannot afford the expenses that come with renting out an office. In order to keep your home business organized, here are a few tips to help you through it.
Designate some space using pocket doors.
It might be called working from home, but it does not mean that you should handle it like a house chore. If you had an office, you would handle it as a separate entity. Have a designated space from where everything in the business is handled. If you have a small house where you would not spare a room as an office, you can use just a desk in one of your rooms or just a section of your dining table. Search online and find pocket doors for sale and use these doors to save up on space and maintain elegance. Once you establish the space, set down rules that will help you manage the space. If you live with a roommate or your family, teach them to respect the space.
Go paperless.
Whether you are able to spare an entire room in your house, or if you are cramped for space, managing the business will mean making it as paperless as possible. Going paperless will mean that only the necessary documents will be on paper and in aspect, they are very few of those. Make use of the cloud, hard disks, and USB flash drives for storage rather than files upon files of documents. When you go paperless, have a backup system for everything that is important in case the storage units get fried.
Have a financial guide.
The only way to tell how your business is doing is by doing a good account of bookkeeping. Working from home is can prove tricky because it is easy to mix work and home expenses, something that might ruin your business. There are many software varieties and apps that you can use to manage the finances of your business. Make graphs that show the progress of your business and the path you want it to take so you can work towards it.
Have some customer care.
Your business needs a customer care system. This can be achieved by having a different phone, email address, and social media accounts. If you can afford a different computer, even better. This will ensure that you never mix up your personal life with the business, like answering a business call too casually. Maintaining a professional side can go a long way in earning the respect of your clients.
Plan ahead.
Working from home usually means sharing your time between home chores and the business. One way to maintain a system is by making plans. If you engage your clients or market on social media, use tools that allow you to schedule your posts. Schedule your meeting too to avoid getting other engagements that could mess your timeline. You need to curate a working schedule that can run even when you are occupied or sick.
Know your passwords.
You probably use tools and software to help you manage the business and sometimes they can be too many to remember. Have a system that allows you to manage your passwords. It could be another software or a flash disk with the passwords. Whatever works for you, ensure that it works for you.
Have a VPN.
A lot of your business will be carried out online. This means that you have to use a security system that keeps your data safe. You do not need unauthorized people snooping into your business, so install a security system that keeps them at bay. Avoid running your business in a public Wi-Fi, even the ones you think you trust.
Running a business from home is one of the most impressive ways to start up a business because it is manageable, convenient, and affordable. Use all the resources you have to ensure that you run it as efficiently as you would if you ran it from an office. Have the same level of discipline that you would have if you had to wake up every day and report to an office away from home. Self-discipline is the fuel that will keep you going even on the bad days.