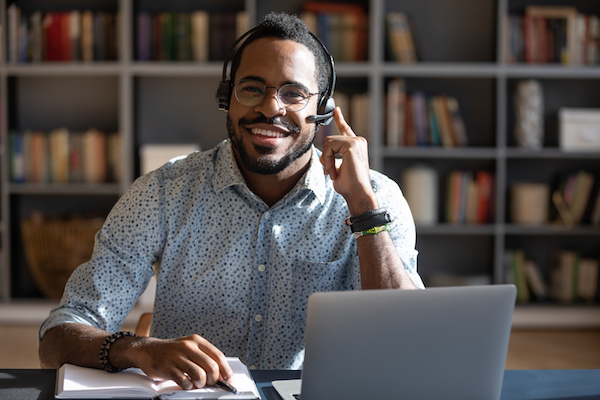 If your business is just getting started with remote selling, you may find your team feeling unsure about how they will adapt to the setup. However, the transition to remote selling doesn't have to be a challenge.
There are effective ways you can help your team improve their selling abilities. No matter how big or small your remote selling teams are, whether you focus on a single niche or multiple ones, you can help your team adjust and do their best with remote selling. In fact, you can coach your remote team and enhance their selling abilities with the following key tips:
Set Clear Goals First.
If you want to help your remote sales team improve their selling abilities, set clear goals first. It ensures that your team knows what's expected of them. However, while you think of revenue goals, it's unlikely that setting them alone will keep your team motivated.
Your team will only stay motivated if they see new deals and progress constantly. So, when setting goals, try to set input-level quotas or goals too. This may include the amount of emails sent and amount of leads talked to.
Take Advantage Of Tech And Don't Forget To Engage.
For successful remote selling, you need to take advantage of the latest technology to stay connected with your teams and help them boost their selling abilities. If you're new to remote selling and don't know which technology is best suited for your business, shop around online and choose the one that matches perfectly with your needs.
You may also try using professional social networks; they're effective in keeping your remote employees connected. Quarterly meet-ups and conferences also provide interactions that may help consolidate team cohesion. However, they're not regular and cheap.
To add a personal touch to your remote communications with your team, you may use video communication software, which is affordable and easy to use. With this, you can easily arrange a video meet-up twice or once a week to share updates and other important information with your team.
Implement Processes.
If you want your remote selling team to succeed, you must implement processes. These ensure that the entire team works in the right direction. This is especially crucial when you have a distributed team where most of your team members are from the different parts of the globe.
By implementing processes, it systemizes and clarifies sales tasks including sales proposals, follow-ups, demos, and lead generation. This can help you to monitor their performance and may also improve your team's efficiency.
Establish A Remote-Friendly Culture.
Another way to improve your team's remote selling abilities is to establish a remote-friendly culture, which may enable your team members to get to know one another. You can achieve this culture by having a regular team meeting to highlight their achievements and share some tips on how other team members can enhance their performances.
Encourage Collaboration.
Since there's limited in-person communication when managing a remote sales team, it's important to establish rapport and trust by facilitating opportunities for the remote employees to socially and professionally interact with the team. Even if they're not office-based, remote sales representatives must not be excluded and should be part of your sales team.
Encouraging positive social and professional interaction by conducting annual meetings enables productivity. It also helps establish healthy relationships between remote and office workers. Besides, collaboration is the key to productivity. So, going a step further by promoting collaboration can make a difference when pursuing goals.
Provide Necessary Training.
If you want your team to grow and improve their remote selling abilities, you must provide them with adequate training. One way to train your remote selling team is through a webinar. The benefit of a webinar is that you may train many salespeople simultaneously. Depending on your preferences, you may either create your own webinars by using tools, or subscribe to webinars available online. You may add more value to webinars by inviting industry experts or speakers to share insights, tips, and best practices.
If the services or products you're selling need technical knowledge or you would like to introduce your team to a new technology, you may also use webinars to onboard your other sales reps and familiarize them with your offerings.
Conclusion.
Even if you don't see your sales team daily, it doesn't mean you should just take them for granted and let them do their work without providing them encouragement and motivation.
If you want the best results with remote selling, you must make the extra effort to improve your team's selling abilities. By building a remote-friendly culture within your company, encouraging collaboration, and providing them the necessary tools and training, you can be assured that you'll enhance your team's performance, which will ensure success in no time.