Should I Hire An Attorney When Starting A Business?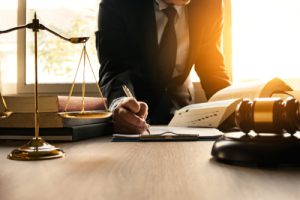 You are an innovator and a job creator. You want to start a new business. When you draw a list of the important items you will need, you include the right business address, the right partners, the amazing products you have designed and produced, and many other items, including how many employees you will have to hire, and the trusted accountant that you will work with.
As you review it, you realize that the list is quite long and you worry just thinking about how much time you have to get started and whether you will have everything ready on time. Have you considered hiring a business lawyer? This may be one of the most important points to add to your list.
Why hire a business attorney?
The reasons to hire a business attorney as you start your new business may not seem obvious to you. Particularly when you have so many other expenses to worry about. You may think that this is one expense you can avoid for the moment and move it to the back burner.
Still, it might be important for you to ask yourself some questions before putting off hiring a business attorney for your new venture:
Have you decided on the way you want to set up your business?
A business attorney can guide you whether you want to set up a corporation, a limited liability company (LLC), a partnership, or a sole proprietorship. They will help you organize your business and get all the paperwork needed to set up the business.
Do you have all the contracts you need?
Your business lawyer will understand your business quickly and prepare the contracts you will need when dealing with vendors, suppliers, clients, and customers. They are also able to advise you when the time comes for you to sign other businesses' contracts.
What about taxes and licenses?
Your business attorney will register your business for state and federal tax identification numbers. They will also be able to explain to you all the tax consequences of the basic business transactions your business will be conducting.
Will you need to rent commercial spaces?
Leasing commercial spaces, whether they are retail stores or offices, is highly complex. Your business attorney will make sure the contracts do not favor the landlord but protect your interests as well. Don't sign on the dotted line until you call your business attorney to go over the contract.
What if you get sued?
Do you think it would be advisable to get in touch with a business lawyer the moment you get sued? Working with someone who has no knowledge of your business and trying to put them up to speed at that point, may not only end up costing you more money but not giving you the results you want or need.
Hire Your Business Attorney Now.
As you have just read, all the items listed above require the expertise of a business lawyer. Trying to tackle them on your own while starting your new business may not give you the best outcome. Visit thefloridatriallawyer.com/business-litigation/ to get in touch with the business lawyer you need. Start working with your business lawyer now and you can feel confident that you have taken care of the most important aspect of your new business.

Young Upstarts is a business and technology blog that champions new ideas, innovation and entrepreneurship. It focuses on highlighting young people and small businesses, celebrating their vision and role in changing the world with their ideas, products and services.