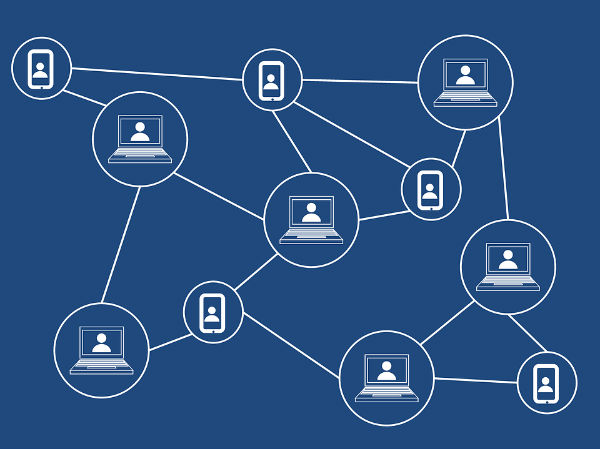 by Shaun Djie, Co-Founder & COO of Digix
The coronavirus pandemic has been a time of uncertainty and panic, but also a period of opportunity and evolution. Southeast Asia is at an intersection of change where many traditional industries are forced to adapt to the new normal, beckoning a new digital industrial revolution.
Amidst the outbreak, governments across the region, such as Singapore have been promoting the use of digital finance as a means to minimise physical contact and stamp the spread of the virus, channelling more monetary support for the growth of e-payments and digital financial solutions. As Southeast Asia drives ahead with digitisation, its eagerness and receptiveness to emerging technologies have encouraged the rising adoption of digital finance and the growing demand for re-skilling the workforce in digital technologies such as blockchain.  
Blockchain, for example, has been highlighted as a source of support to resolve COVID-19 supply chain disruptions, increasing trust, accountability and verifiable information vital for restoring economic activity. Similarly, when the traditional commodities sector was hit hard by COVID-19, the gold industry suffered a supply shortage as ships and flights that connected trading hubs with vaults and refineries came to a halt, digital gold emerged as a strong alternative to physical gold.
However, by placing gold on the blockchain, investors can avoid supply chain disruptions and benefit from the safe-haven asset to hedge against economic uncertainties while dodging the high costs that come with storing and insuring physical gold bullion. By allowing gold to be purchased in increments, digital gold democratises the precious metal and champions financial inclusion by breaking down the barriers to investing and facilitating easier access for retail investors to access gold. From democratising the access to gold and benefitting a larger pool of people — digital gold expands the investment opportunity, allowing more to enjoy the security of the yellow metal amidst the ongoing economic disruptions.   
Over the course of the pandemic, Digix has witnessed a 13% increase in gold token holders with a significant interest coming from Southeast Asia. Known as the world's mobile economy hotspot, Southeast Asia has been a hotbed for championing emerging technologies. From the likes of e-wallets to online banking, digital finance has been gaining traction due to the favourable regulatory environment across various Southeast Asian countries. The Singapore government, for example, has been advocating the use of digital finance during COVID-19, pumping in S$125 million to support the fintech sector. The country has also been a strong supporter of distributed ledger technology and recently announced that their blockchain payments project, Project Ubin, is ready for mainstream commercial deployment. As such, Southeast Asia's robust regulatory environment coupled with the openness towards digital finance and digital assets are distinct attributes supporting the adoption of emerging technologies during COVID-19.
While the pandemic has brought much disruption to the global economy, it has also been an opportunistic moment for aged-old industries to revamp their service offerings and a chance for new innovation to shine.
Shaun Djie is the co-founder of DigixGlobal and is also the founder of the Ethereum Singapore meetup group – one of the largest in the world with over 8,00 members. Shaun is also a Regional Partner at Kenetic Capital, an institutional platform for blockchain advisory, technology and investment. He also co-authored Cryptocurrency Wizards (2018), a first of its kind book that covers the testimonials of movers and shakers in the Asian cryptocurrency ecosystem.