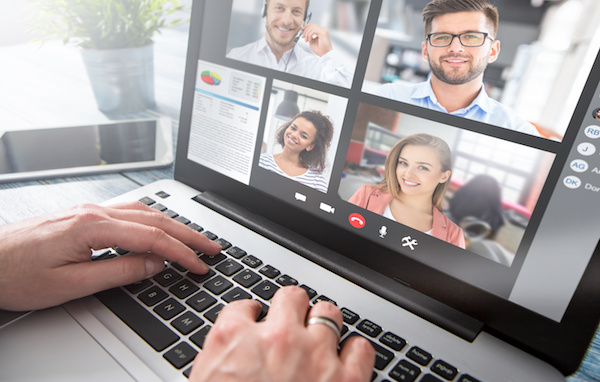 by Joe Curcillo, author of "Getting to 'US': Discover the Ability to Lead Your Team to Any Result You Desire"
As of the end of 2019, there were over 26 million people who worked at home on an average day, according to the Bureau of Labor Statistics. That number jumped by millions during the pandemic, and many of those people will continue working remotely well into the future. In fact, some industry experts predict that the future of business is working remotely. As business leaders scramble to figure out how to successfully lead a virtual team, one expert explains how all they need is a unifying vision.
Having a unifying vision is going to make all the difference. Rather than trying to navigate your way through such a drastic change without having a plan, choose to have a unifying vision. I've helped many people with theirs and it's what has helped their company become even more successful with their team working remotely.
Working remotely has left many business owners and employees feeling stressed out, hesitant, and unsure how to be successful. While it's understandable, because millions of companies are venturing into new territory, it is crucial that they have a good plan in place if they want thrive. A unifying vision is the blueprint that helps ensure virtual workplace success.
Creating the vision is the key factor that will help businesses to thrive despite the changes and challenges. With it, businesses will be able to engage their millennials and other team members, as well as gain the leadership skills they need in order to succeed.
Here are 5 reasons having a vision is the key to having a successful team that is working virtually:
1. It gives your team a leg up in succeeding, rather than being a statistic.
It gives your company the most important tool that it needs. By having a vision, your team will have less stress and you will feel fully empowered.
2. It's important that teams learn to work with people of all generations if you want your team to be successful.
It helps bridge the gap between generations, bringing everyone together for a common purpose.
3. If your team doesn't have a common purpose they are all working toward they will feel hesitant and lost.
Every team needs focus and direction, especially when they are working remotely. A unifying vision helps provide the focus and direction the entire team needs, so everyone is on the same page and knows what is expected.
4. Many teams don't realize they people in the wrong role until they create a unifying vision.
The clarity that it brings helps to ensure everyone on the team is in their proper role. When this happens, efficiency and engagement will be where it needs to be.
5. With everyone on the same page, every company can build an unstoppable team.
Whether your team is working remotely or all in the same office, it's the plan that will ensure that they are a cohesive team that will lead your company to success
It's certainly a challenging time for many businesses, but that doesn't mean you can't use this time to make things even better," added Curcillo. "Every business I have helped with creating a vision has went on to be highly successful. It helps ensure success as we move into the future of business and have our teams working remotely.
Bestselling author, business coach, lawyer, mentalist and motivational speaker Joe Curcillo helps companies to thrive by focusing on the idea of having a unifying vision. He has helped countless business leaders to improve their effectiveness by adopting and carrying out the mission. He specializes in helping companies to tap into the power of their millennial employees and bridge the gap between generations. He is author of "Getting to 'US': Discover the Ability to Lead Your Team to Any Result You Desire".