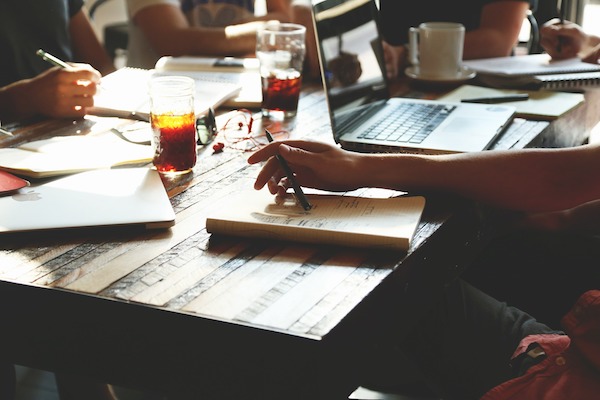 by Caroline Eastman
By using the Internet and a few resources borrowed from different sources, people can make their ideas a reality. Keeping this in mind and by adding a little creative and innovative thinking people today have started their own businesses. For this, people need some extra capital to get things going. All you need to do is have an amazing business plan and the ability to present your business idea so well that it compels venture capitalists or banks so that they can issue you the money right away.
Here are a few startups that you can have a look at:
Active Protective.
The company develops wearable protection for the elderly who have a certain disability or deficiency. One of their products called the Tango Belt that has wearable airbags was something that caught my eye. These airbags open up and save the elderly or disabled people in case there is an accident on the road or in the home and make sure they have safe mobility if they are living alone. This is one of the ideal products the company develops for people who cannot walk or might get into an injury by falling or due to reckless movement.
Zypp.
Zypp is an electric scooter sharing app that helps people throughout India and can be unlocked for INR 5/- only and they charge a nominal fee of INR 1 for a minute. Zypp has more than 500, 000 users in India alone and the number is still growing. One of the most interesting things about Zypp is that the major part of the funding comes from venture capitalist firms and Indian banks. Apart from that, using the app is easy and all you need to do is download an app to unlock the vehicle, ride it and park it at a Mobycy parking zone once you are done with your ride.
Lynq.
If you have kids or pets in your home who have the habit of roaming about in the house and you want to keep them in your crosshair at all times, or if you are someone who loves to go on trekking and hiking trips, Lynq will become your ultimate tool to get to a secure location and regroup with your team and someone who can help you stay safe. The good thing about Lynq is that you do not have to worry about losing signals or needing your phone to stay on when going on a trip or expedition. You can use the device without paying any monthly charges or fees.
HqO.
The app is very helpful for you if are a landlord. HqO helps landlords who want to look for places for their tenants. HqO is onsite retail and service-based application provides real-time information to landlords about features that are not available at the premises. This helps them take prompt action and find a solution to problems on a timely basis. The app also allows them to set repair and renovation time with the tenant without making much effort.
Liven.
Liven is a lifestyle platform that provides rewards to people and connects them to brands and charity programs using a seamless payment system. Liven uses blockchain and provides users with a new experience and a fast way to pay bills and earn rewards that they can redeem whenever they want for charities and within the Liven network.
Elevian.
Elevian provides people with medicine to help restore regenerative processes by using regenerative medicine. These medicines are capable of treating and preventing many diseases that people get due to aging and many other habits. It helps them have a longer lifespan by targeting and increases the potential of the body to heal that declines as people get older. You can have a look at different health-related problems and their remedies using Cox watch TV as well.
Wardrobe.
The Wardrobe is an eCommerce app that lets people borrow luxury clothing. Not only this, but people can also sell used luxury clothes and share ideas on designing custom clothing. The good part is that products offered by Wardrobe are convenient, cost-effective and environment friendly.
Loop Earplugs.
Music fanatics can use earplugs and get a next-level music experience by using Loop Earplugs. Loop Earplugs help you to reduce the decibels and avoid tinnitus. You need to maintain your stylish look and keep your ears from getting affected. You can also use these earplugs when you are in a nightclub with your friends or anywhere where you can come across loud sounds. Loop Earplugs are one amazing gadget to have and flaunt while you are in college or when you are traveling.
Final Thoughts.
If you are planning to launch your own startup you can kick off by doing proper market research and the prototyping the product. Also, it is a good idea to look around you and think about a product that can help people in your neighborhood solve a problem. For instance, if there are many tourists in your area, you can start off by giving out rooms on rent and then move further by adding an app that can help them book a room with you before they plan on coming to your city or country. Or if there are many students from different countries around you, you can provide them with home-cooked food at competitive rates. In short, ideas are floating almost everywhere around you.
Caroline Eastman is doing her graduation in IT from the University of South California but is keen to work as a freelance blogger. She loves to write on the latest information about IoT, technology, and business. She has innovative ideas and shares her experience with her readers.