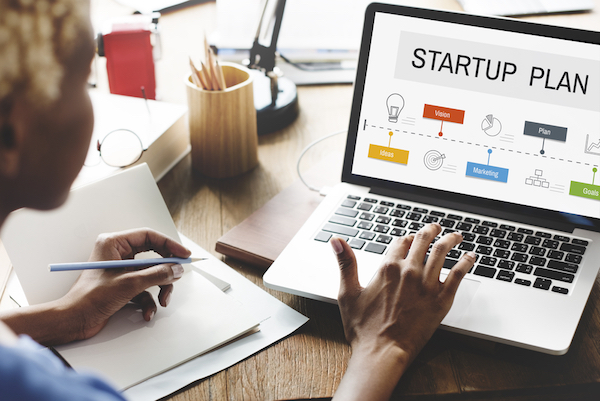 Are you driven by a burning entrepreneurial desire? Are you full of creative, innovative ideas? Have you spotted a gap in the market that could be exploited? Perhaps you've decided it's time to take the plunge and launch a business? If so, you're certainly not on your own.
It's estimated that 660,000 new companies are registered annually in the UK. However, it's also thought that 60% of those will go bust inside three years, and 20% will not make it beyond the first 12 months. So, how can you avoid becoming just another statistic? Here's a five-point plan to help get your start-up off the ground:
1. Do your research.
First and foremost, it's imperative that you prepare properly. Starting a business takes a lot of time, effort and money and you can ill-afford to rush to market without having undertaken copious amounts of research. There are several things for you to consider at this stage, including location of premises, your competitors, legal innovation and technology – not to mention the demand for your product or service.
2. Create a business plan.
Once you've carried out your research, you'll need to create a detailed, comprehensive business plan. What are you selling? Who are your target audience? What are your year-one goals? What are your objectives beyond that? How will you finance your start-up costs? All of these elements, and more, need to be covered in your business plan.
3. Obtain the necessary licences.
Depending on the nature of your business, you may have to apply for certain permits in order to be able to trade legally. For example, pubs, bars and restaurants are required to hold a licence that allows them to serve alcohol on their premises. You should gain an understanding of what paperwork you need to fill out during the research and planning phases.
4. Register your business.
You'll also need to choose your company name and register it with the relevant authorities, and be sure the name you've chosen is not already trademarked or is being used by someone else. You'll also need to register the domain of your website, as an online presence is absolutely crucial in the modern business environment.
5. Promote your brand.
You might be offering the best product or service in the world, but if nobody knows about it then all your efforts will have been for nothing. By understanding your audience, you'll be able to shape your marketing strategy – be it online, via social media or through more traditional means.