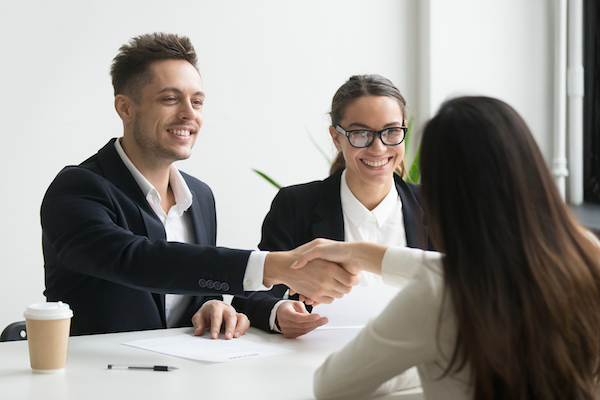 When you're just starting your business, the last thing you need to be worrying about is how to find good help because you want to be growing. You might not be at the point where you want to hire a w-2 employee, but a 1099 employee could be a good option for you. Understanding what an independent contractor is and how they work is important, so you can see if this is a good option for your company.
Continue reading this article to learn the answer to, "What is a 1099 employee?" and more.
Keeping Good Employees.
It can be frustrating when you're dealing with high turnover rates in your business. You're trying to get something started, but you can't find the right people to work with you.
One of the ways to keep good employees is to find people that are self-starters. People that work as 1099 employees are exactly that. But what does it mean when you have 1099 employees?
What 1099 Employee Means.
1099 refers to the form used to report the independent contractor's taxes throughout the year. This form has the same function as the W-2 form but lets the government know that they are not an employee.
This means that the employee is responsible for all of their own taxes, which includes self-employment taxes.
This is usually the case when you're working with people that offer their services to more than just your company. For instance, you might work with a web designer, but you aren't their only client. That would make sense for you to hire someone that is a 1099 worker.
You can see a paystub template you can use for your employees in case they need proof of their income working for you, but usually, they will be able to take care of this on their own.
Keep In Mind They Have a Different Mindset.
When you're working with an independent contractor, you need to keep in mind that you are working with people that have a different mindset than W-2 employees.
You'll often find they are interested in growing their business, working more, and they might even offer ideas to help you with their business. They are self-starters, and they do not like to be told how to do things.
If you're looking for someone that will put their head down and leave you alone as they mindlessly do their work—these people might not be the best people to choose.
On the other hand, if you're looking for people that can get the job done quickly and effectively, then these might be the best people for you to choose.
Ask for Samples of Their Work.
It might be easier to blindly trust that they can do what they say they can do, but that isn't the best option in most cases. Even if you're in a bind and short on time, it's wise to take a little bit of time to see samples of their work.
If they've been working in this field for a while, it's likely they are going to have their samples ready to go and in your email pretty quickly. They know the drill, and they're more than happy to get it to you.
Do a Video Interview If Working Remotely.
Even if you're only outsourcing a few projects to someone, you want to make sure they're the right person for the job.
Doing a video interview to get a grasp of how they work and whether they are going to be the right fit, will give both you and the other party the best results. It's easy to miscommunicate details if you only communicate through text messages.
Ask for Work References.
It might be a little more difficult to get references for independent contractors since they might not want you to contact their current customers, but they are likely to have a few people that will be more than happy to write a recommendation for them.
You may be able to forego the personalized references if you can go onto their LinkedIn profile and make sure they have a lot of recommendations.
Make It Clear How You'll Pay Them.
Nothing can make a relationship go sour than failing to communicate about money properly.
Your new worker needs to know how much you're going to pay them, when you're going to pay them, and in what payment method they're going to get paid. When you have everything laid out upfront, it makes it easier for the relationship to progress without any confusion or frustration.
Since you don't have to take out taxes or do anything complicated on your end, you only have to figure out if you're paying hourly or by the project. This makes it very easy to communicate, as well.
Create a Contract.
After you've ironed out the details about what is going to happen and when it is going to happen, you need to create a contract. When you create a contract, it is going to make things easier for you and your employee.
If there is any disagreement about something in the future, you can go back to the contract and point out where you both agreed upon the terms. Keep in mind that if you keep working with them over a long period of time, they might want to negotiate different terms, so always be open and possibly put a clause about renegotiation in there.
Hiring the Best 1099 Employee for the Job.
Now you know more about the best way to hire a 1099 employee. It can be frustrating to try to figure out who is the right fit, but now you have the information you need.
Do you want to learn more about hiring and other business topics? Continue through our blog to get the help you need.