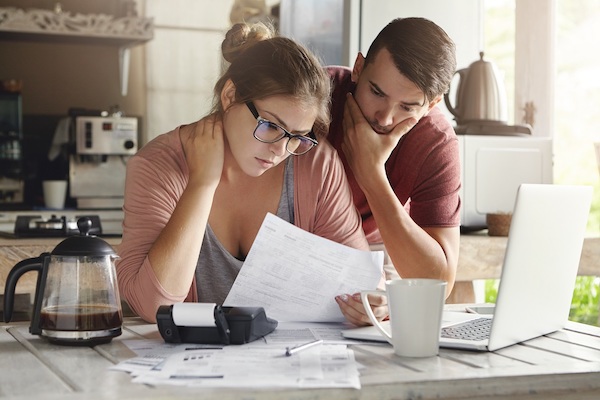 You can trace the beginning of saving money in your life into childhood when you used to keep money in a piggy bank. Your parents were always telling you about the value of savings, especially while dealing with tough times. Once you start earning and paying for things from your pocket, you realize how crucial difficult it can become to save a part of your earnings every month.
Building a habit of saving money instils financial discipline in life, which can benefit you in the long run.If the idea of putting aside some specific amount in a bank every month does not interest you, you can choose better alternatives, one of which is a savings plan that generates monthly income. Also known as monthly income plans, these savings plans can help you lead a worry-free life with your family.
What are Monthly Income Plans?
These are savings plans that aim to help you with disciplined savings while also ensuring steady returns in the form of a monthly income. Basically, these are life insurance products that provide ample wealth creation opportunities through market-linked returns while providing life insurance coverage. In other words, by investing in a suitable monthly income plan from a renowned insurance company, you can ensure financial security for your family.
In general, the benefits of some of the best saving plans include terminal illness cover, death benefit, tax rebate, and more. These benefits may vary depending on the plan you choose. There are several reasons why you should start investing in these plans as early as possible.
1. Regular Income Through Savings.
There comes a time in our lives when we wonder if we had saved money to meet with the regular expenses. Planning for such a time via a monthly income plan is a smart way to get a steadyincome. As per the savings plan you select, you will get a monthly income after the premium payment tenure. Also, several savings plan offer accrued bonus and terminal bonus at the time of maturity. This way, you need not worry about paying for the household expenses in the non-working phase of life.
2. Flexibility to Choose the Payment Term.
Unexpected expenses often come up to the frontline, which tends to impact the regular budget for many individuals. Savings is one of the most vulnerable parts of our finances that get affected under such situations. However, you can plan the finances in such a way the disciplined savings does not get disturbed at all.
Start investing in a monthly income and savings plan and choose a payment term depending on your financial needs.You can choose the premium payment tenure and find options that most suit your financial requirements with these best saving plans.
3. Tax Benefits Under 80C.
As per the Income Tax Act, the total income you earn in a year makes you liable to pay the income tax, depending on the tax slab it falls into. In general, the higher the income, the higher will be the tax payable, which is why you would want to know how to save tax.
One way to save tax is to invest money into a suitable savings plan of your choice. The premiums of monthly income plan you pay make you eligible to get a tax deduction under Section 80C. This way, you get the dual benefit of regular income and tax savings simultaneously.
Furthermore, the applicable tax benefits on the premiums of different savings plan may vary from one another as per prevailing government norms. So, it would help if you ask your insurer about the related tax exemptions while choosing a monthly income plan.
4. Financial Protection for Your Family.
It feels great to enjoy life with your loved ones with a steady income source. But it is also crucial to plan for the unexpected times when you are not there with your family. You would want to prepare a financial cover for them through a life insurance policy. Investing in the right monthly income plan can help you save money while also giving you a life cover. This is a smart investment choice,mainly if you are unable to pay the premiums of a standalone life insurance policy along withthat of a savings plan. In case something happens to you, the beneficiary of your policy will get the death benefit along with other perks, as defined in the policy terms.
Overall, saving plans enable you to save money in a disciplined manner and seton course for a lifetime of a financially stable future. It is best to have a clear intention or a plan in mind when you choose a savings plan. Alongside, make sure that you plan well before you set aside a portion of your income for disciplined savings and invest in a savings plan that aligns with your goals.