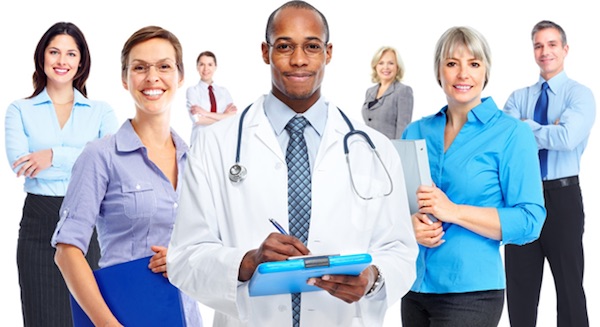 According to the U.S. Bureau of Labor Statistics (BLS), job opportunities in the healthcare industry are projected to grow much faster than in any other industry.
This growth may be due to the increasing demand for better healthcare services or the aging population. Therefore, a career in the medical industry is worth considering.
Many professions in this industry remain underutilized because of a common misconception that there are only a few good professions that one can pursue.
If you are looking to join the world of medicine, here are some of the best medical professions that you should consider.
1. Dentist.
Everyone wants to have a perfect smile. Dentists diagnose and treat problems related to the teeth, mouth, and gums. They can fill cavities, fitting dentures, extract teeth, whiten teeth, provide gum disease treatment, and more.
After you complete dental school, you can also choose to get some additional training. This training will allow you to specialize in maxillofacial or oral surgery and treat other severe oral problems.
Under this profession, you can also consider pursuing a career as a dental hygienist, or a dental assistant.
Learn more about these options from your local campus.
2. Nurse Practitioner (NP).
This is one of the best healthcare jobs that one should consider. NPs share similar duties to physicians; they can prescribe medication, make diagnoses, conduct physical exams, take histories, and more.
NPs are advanced registered nurses who can also choose to specialize in particular areas like mental health, geriatric, public health, pediatric, family, and education.
3. Speech-Language Pathologist.
If you enjoy working closely with people, this career might interest you. Speech therapists mainly work with patients, whether children or adults who are struggling with the language, speech, or have swallowing disorders.
A person's speech can be affected as a result of delays in development, brain injury, autism, or stroke. As a speech therapist, you will work for hand in hand with your patients using different tools, be it in the hospital, school, or home, and help them learn how to speak.
4. Physician.
Physicians are the people we run to when we have a cold, cough, memory loss, broken arms, some rash, and more. They are E.R. doctors, obstetricians, and gynecologists (OGYN), cardiologists, dermatologists, neurologists, and primary care providers.
The two main types of physicians, a Doctor of Osteopathy and a Doctor of Medicine, can diagnose and treat patients for several medical issues. However, a D.O. can specialize in holistic patient care and preventive medicine.
Physicians can choose several other specialties like plastic surgery, radiology, pediatrics, urology, allergy and immunology, and geriatrics. The employment rate for physicians is very high.
5. Respiratory Therapist (RT).
Over 15 million adults in the U.S. have been diagnosed with chronic obstructive pulmonary disease (COPD). This is according to the Centers for Disease Control (CDC). Therefore, the world will always need licensed Respiratory Therapists.
RTs work with patients who have breathing issues, which arise as a result of health conditions like emphysema or asthma. They also help treat elderly patients with lung diseases and premature neonates who have underdeveloped lungs.
This career has a very low unemployment rate.
6. Orthotic and Prosthetic.
These professionals are responsible for designing prosthetic and orthotic devices for patients of all ages and fabricating them too. With this profession, you can choose to work in a hospital, as a manufacturer, or to provide one-on-one care with the patients who use the devices.
Prostheses are orthotics that are needed to help patients who have lost their limbs through accidents, cardiovascular disease, diabetes, or who have congenital disabilities to give them the ability to carry things, walk, or eat and smile.
7. Nursing.
Nurses are some of the most influential people in the medical industry. The nursing profession is very versatile, and if you are considering a career in nursing, you can choose to be a:
Registered nurse: These nurses are the most common type of nurses we know. They work hand in hand with physicians and help dress wounds, administer medication, take and monitor patients' vitals, and more.
Nurse Anesthetists: As you study nursing, you can choose to specialize in anesthesiology, get through a year of clinical experience to become a nurse anesthetist. With that, you will be responsible for administering anesthesia during surgeries.
Midwife nurse: This profession is not only about working with expectant mothers and delivering babies. Midwives work closely with the OB/GYN and help to assess and diagnose patient issues, conduct diagnostic tests, provide annual medical exams for women to develop treatment plans, and more.
8. Athletics Trainer.
Athletics trainers are recognized as an allied health career by the American Medical Association. Employment opportunities for this profession are increasing so as to meet the rising demand.
Athletic trainers are vital in providing emergency care, evaluating obesity or injuries, preventing injuries, and developing programs for patients, industrial workers, and athletes.
9. Dieticians and Nutritionists.
Patients need all-rounded care to get well. This is where dieticians and nutritionists come in. They are experts in diets, food, and nutrition and work with the physicians to come up with the right diet plans when managing conditions like diabetes and obesity.
With the main aim of promoting healthy eating habits, dieticians and nutritionists are very valuable in the industry.
10. Occupational Therapist.
Therapists can work in retirement centers, clinics, or hospitals. Occupational therapists work with patients to help them recover and develop or improve the skills that have been lost or impaired. This can range from occupational therapy for autism to therapy services for veterans. They help to treat injured and disabled, and are some of the most sought after medical professionals.
With this profession, you can also choose to set up your own practice.
Consider These Best Medical Professions as Your Career of Choice.
These are some of the best medical professions that you can consider. They have a very low unemployment rate and are very rewarding. You can be sure to have a successful career with these jobs.
If you are young at heart and want to read more on career choices, entrepreneurship, innovation, and more, do not hesitate to check out our other resources.