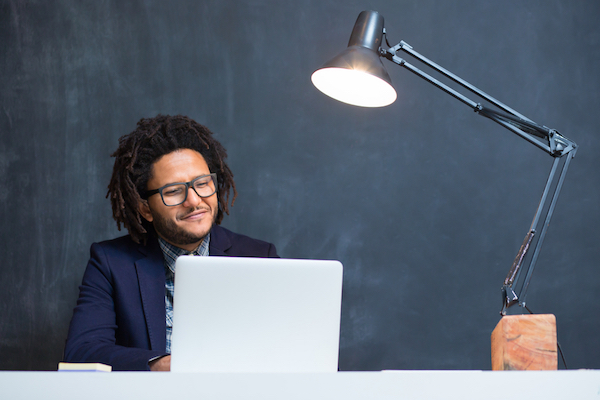 by Margaret Curlew, author of "MOM TO MILLIONAIRE: Finding the Path to Financial Peace"
Even before the economic downfall caused by the coronavirus pandemic put wage earners in jeopardy, 78 percent of full-time workers were living paycheck to paycheck. A considerable majority is teetering on the brink of financial ruin. While those who are employed are grateful to have income, most who remain in their current job track will never be able to achieve financial peace of mind.
Frugality, while admirable, will only get one so far. Have you ever heard of someone who became a millionaire by cutting coupons? By refraining from going out for coffee or to restaurants? These are minor adjustments they can make to their daily habits if they wish to save a certain amount for a small project. But, if they ever want to attain financial success, they will need to generate more revenue.
Today, even with a job that pays well and allows people to pay rent and put food on the table, they're having to make many sacrifices. They don't go out as much as they' like or buy what they'd like. They don't take vacations. Most have to make do living a life where they're continuously penny-pinching.
We're taught to believe the path to wealth is to get a good education, secure a well-paying job, work hard to impress management, climb the company leader and continue working hard until death or retirement. But that no longer provides anyone a path to financial prosperity.
Further, just putting money into a savings or retirement account will not make it magically turn into millions with today's interest rates. While the money would grow, at what pace? 
To find prosperity, it's time to scrap most of the traditional ideas about money management. Successful and prosperous people in the world don't have regular jobs. They have their own businesses. They followed a different path to prosperity and relied on a more radical different mindset.
Here are some of the radical strategies that can help you achieve prosperity:
1. Be willing to venture into the unknown.
Realize when you're situation isn't working out anyway and that to change it means doing something differently. Keep in mind the adage: nothing ventured, nothing gained. Develop a different mindset of prosperity, knowing you will need to be open to taking risks. 
2. Write down the reasons why you want to be wealthy.
Imagine having a larger house, no mortgage, six-figure savings and no credit card debt. Envision your new life and how it feels. Let the feeling of having accomplished prosperity invigorate you.
3. Make a plan.
Define your financial goals. Set feasible and realistic short-term goals, and assign a timeline to each. For starters, it may be researching a new area of business or finding a mentor who already knows the pitfalls of starting a new business. Each step you take will lead you down your path – even if means that you occasionally have to backtrack.  
4. Know the difference between ruinous and decent debt.
When most of us hear people talk about debt, we run. There's a negative stigma attached to the word. But don't run away from good debt. For example, it makes more sense to pay a mortgage than to pay rent – as long as the mortgage payment is equal to or less than what you've been paying in rent. Going into debt to own your home is decent debt that will provide tax breaks and incentives, allow your investment to appreciate over time and help you build your net worth.
5. Let the power of leverage work in your favor.
Leverage is the use of borrowed money or capital for investment at a better return. When you, the borrower, can make profits greater that than the interest to be paid, you're using the bank's or other lenders' money to increase your net worth. Used properly, debt and leverage can be your path to financial well-being. Making money by optimizing leverage allows other's money to work for you. 
6. Keep your day job until it's prudent to quit.
As you start new ventures in your pursuit of prosperity, keep your current job as a safety net. In addition, if you wish to obtain a loan, you will need a letter of employment. You may also need to reinvest profits made from your new business, and you'll need the wages from your job for living expenses. Once the profits from you new venture exceed your monthly expenses for six consecutive months, you can then consider yourself financially stable. 
7. Find ways to create multiple sources of income.
Your best path to economic freedom is through creating multiple streams of passive income — not one, not two, but many. You need to create a system that brings you money, even when you're sleeping. For some, it may be investing in the stock market or becoming an adventure capitalist, which both require having a great deal of money already to invest. For others, it could mean investing in rental properties. Whichever strategy you pursue, know that having various income streams will absolutely help you achieve financial freedom. 
Margaret Curlew, PhD, is a professional, a "mompreneur" and a real estate investor. She is a specialist in income generation and wealth-building, and has mentored and contributed to the success of many individuals. Her new book is "MOM TO MILLIONAIRE: Finding the Path to Financial Peace". Learn more at margaretcurlew.com.