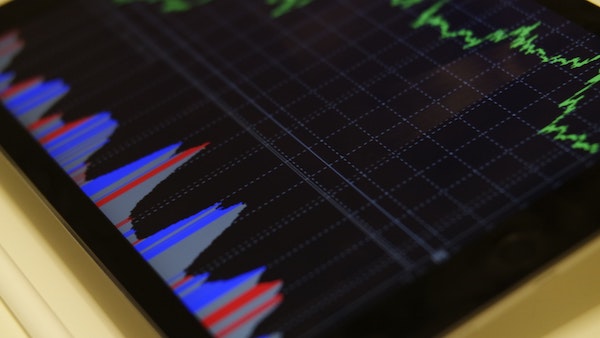 Every trader wants to earn as much as it is possible. For that, different strategies were developed. One of those that really works is scalping.
The idea of the strategy is to make small entries but a lot of them during a short period of time. Thus, if you set 10 pips a day, you can earn a stable profit. This approach was the start of the 10 pips per day scalping strategy.
Use Bollinger Bands and Stochastic.
Both indicators are perfect for 10 pips a day strategy. If you learn to combine them, you can count on stable profit. The Bollinger Bands indicator is used to indicate the high volatility periods. Stochastic signals about the times when the trend is going to stop and the movement direction might reverse. It also indicates the times of extreme conditions in the market. Thus, with the proper use of these indicators, 10 pips per day are not such a complicated task.
Currencies to Use for Achieving 10 Pips a Day.
You can trade with any currency pair. However, there are currencies that have a higher liquidity level and higher trading volumes. Those are the standard pairs such as:
GBP/USD;
EUR/USD;
USD/JPY, and some more.
Such currencies are stable and thus, their movements are easier to forecast.
A Perfect Time Frame for 10 Pips per Day.
If you are a beginner, you might get an impression that the shorter the time frame is the better it is for you. But this is far from the truth. For example, if you choose a time frame of 1 minute, you will get a lot of noise. The signals will be not accurate at all. Thus, it is very complicated to assess what exactly you shall do.
On the other hand, a time frame of 30 min is too big. A lot of things can change in the market in 30 minutes.
However, there are optimal timeframes for 10 pips scalping strategy. Normally, it is between 5 and 15 minutes. During this time, not many events can happen. The signals are accurate enough to make an informed decision. And the noise is either absent or its level is not significant.
How to Trade.
It is time to buy when a candlestick is located under the Bollinger Band, and the Stochastic is below 20. Stochastic might be also moving from the zone that indicates an oversold asset.
It is time to sell when a candlestick is above the Bollinger Band, the above one, and the Stochastic breaks above 80.
Of course, if you want to learn to make accurate decisions, using just these indicators is still not sufficient. Stochastic also shall go out from the overbought zone. But they give you a clear understanding of a 10 pip per day scalping strategy.
Final Thoughts.
10 pips a day scalping strategy is a good way to earn little by little but constantly. It allows trading without spending too much. In the long term, it can be a good way to make a constant income.