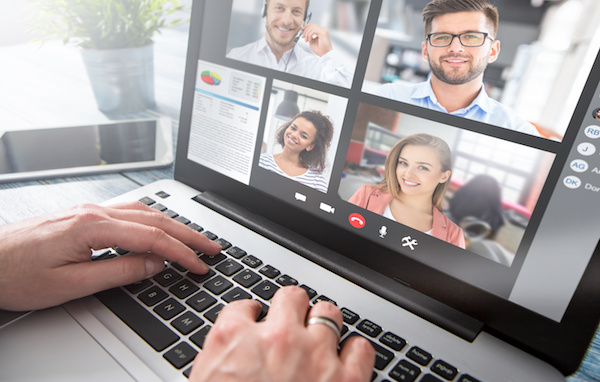 In case you own a small business, you're about to find out that running a small business is not as easy as it may sound to be. Regardless of how incredible your initial business idea is, running a business requires experience, knowledge, and workforce. You probably thought before starting your business that you'll be able to do most of the work. However, even if your business idea is simple, running a business is entirely different.
People realize that running a business requires a lot of work when it's too late. If that's your case, don't despair because it's not too late to accommodate the needs of your business. To have a better chance of success, it's better to manage your business finance first. Tailor your business plan in a way that your business will generate funds to cover any unplanned losses in the future.
Business owners are usually in need of quick solutions to their problems. Various apps and tools can offer fast and affordable solutions to business owners who need help to manage their business efficiently. For example, internet of things software development provides organizations with entirely new ways to manage and monitor remotely executed operations. The Internet of Things enables enterprises to implement intelligent connected devices, advanced analytics, and new cross-platform applications and integrate them with enterprise systems.
Here are some of the reasons why using tools and apps can be beneficial in managing a small business:
1. Communication is Important for Every Business.
Let's say your business allows your employees to work remotely. Utilizing the available tools and apps out there can significantly cut your expenses since you don't need to pay for office rent, utilities, and many other things. However, working remotely requires both you and your team to communicate regularly. This can make a big difference between a successful small business to the ones that failed.
You can attain maximum results by being able to communicate with your employees. Some of the best solutions for improved communications already exist, for example, the business communication platform, Slack. It allows you to make conference calls real-time, and these also allow you to do collaborative work as well. These apps provide the chance to connect with your team as if you're sharing the same office space.
2. Your Remote Team Can Work on the Same Project Simultaneously.
Being able to communicate with your entire employee base remotely is incredible. However, now you might be wondering how to solve the project collaboration issue? There's no need to worry since there are other online tools as well like Google Suits and Microsoft Teams, that further helps you with collaborative work.
These tools will allow your business to connect all your remote employees in one place to work on the same projects. These collaboration tools will enable you to get the same results without being physically close to one another.
3. It Will Help You Save Time and Money.
There are some apps and tools that need you to purchase a subscription; there are also some that are free to use and integrating these into your business will help you save time and money. If you compare the costs of renting office space, salaries, travel expenses, and other costs, you'll realize that utilizing these tools is not that expensive. It will also make things easier for everyone and having satisfied employees will undoubtedly reflect on how your business is going forward.
4. Allows You to Track Work Hours.
People that travel to work every day lose a lot of their free time. Additionally, having fixed working hours can't be flexible, which most people don't prefer. You decided to set a business, will allow your employees to work remotely.
Everything is set up, and you're satisfied with how everything went so far. However, having employees that work remotely raises some red flags. You might be thinking that your employees might skip work even when you're paying them to work full-time. There's no need to worry, and as millennials would say these days, "there's an app for that."
There are time-tracking tools that will help you track how many hours your employees have worked. Whether you pay your employees on a weekly or monthly basis, per project, or even per hour, using these apps, you'll have an insight into how many hours they have been working each day. Some apps make running a small business a lot easier, don't they?
Conclusion.
Running a small business doesn't always have to be a nightmare. Using certain tools and apps as a solution to your problems when running a small business can be beneficial in the long run, especially if you have a team that works remotely. These tools and apps can also make your employees more productive by efficiently doing collaborative work.