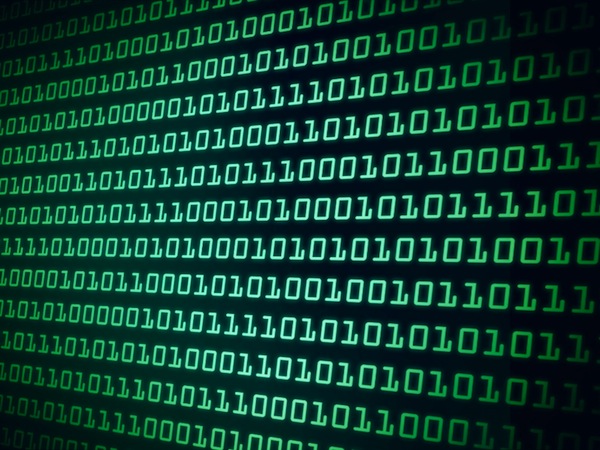 The product information management (PIM) market is expected to grow from $7 billion to $11.4 billion by 2024.
Right now, large corporations are investing heavily in product information management. The reason why the market is supposed to grow quickly is that startups and small businesses recognize the need for a PIM solution.
If you sell products, you'll need to have a way to manage those systems. That's what PIM does. You'll be able to create your own system to manage all of your products in a consistent way.
Are you ready to learn more details about PIM and how to pick the right solution for your business? Read on to find out the benefits of PIM, and how you can choose the right solution to fit your needs.
What Is PIM?
PIM refers to product information management. It's a software solution that's designed to help marketing departments manage the various products and the information related to each product.
Why is PIM important? Think about how many products you sell, you could even have a catalog of products. Each product has its own specs, pricing, and marketing messaging.
Now, think of where you sell your products. Even if you're an eCommerce store, you're likely to have multiple sales channels, including your website and Amazon.
On top of that, each product is marketed differently. You have marketing collateral thrown about in several marketing channels, such as social media and print advertising.
Anytime a product changes, each sales channel and each marketing channel has to be updated, too. You could spend all of your time updating information as opposed to selling.
PIM keeps your product information centralized in one place. That lets you update your information once and the updates are automatically handled in all marketing and sales channels.
Main Benefits of a PIM Solution.
As you can see, investing in a PIM makes you more efficient and it saves time. Let's take a look at a few others that you may find surprising.
Limits Mistakes.
When you're doing data entry in a number of different areas, you're increasing your chances of making a mistake. That could mislead customers or set the wrong expectation.
A PIM helps you limit those mistakes because all of your product data is centralized.
Keeps Sales and Marketing Together.
Your sales team depends on your marketing team to provide updated information to share with customers. PIM gets the latest updates out in real-time. That will keep marketing and sales on the same page.
It will also keep other staff members on the same page, which is crucial if they're giving information to customers or potential customers.
You'll want to read these reasons why a PIM project is a smart move for your business.
How to Find the Best PIM Solution for Your Business.
There is little doubt that a PIM can benefit your business. These tips will help you find the right solution.
The Types of PIM Solutions.
There are generally two types of PIM solutions. One is a customizable solution that can be tailored to your specific needs. This type requires a lot of development work and costs more.
The other type of PIM is a standard solution. This is an out of the box solution that has standard features and standard pricing. This will cost less than a customized PIM because you're saving on development costs.
Let's say that you don't have the budget for a customized PIM, but a standard PIM doesn't fully meet your needs. You could opt for a hybrid model. That lets you get most of the features you need and customize the features that aren't included.
PIM Integrations.
The reason why PIM is a great investment is that it can update your sales and marketing channels in an instant. That can only happen if the PIM solution integrates with your current systems.
Make a list of all of your systems that need to be updated when you make updates to product information. The right PIM will be able to integrate with your existing systems. If you have proprietary systems in-house, that need to be included, then you may have to invest in a customized PIM.
Scalable Solutions.
You want to have a PIM platform that will grow with your business. You don't want to invest in a PIM only to hit a ceiling with it and then invest in another solution.
That will only cost your business more money in the long run. Visualize how you plan to use the PIM now and several years from now.
PIM Deployment.
How do you need your PIM to be deployed? You'll find that PIMs give you flexibility as to how they're deployed in your business. There are cloud solutions or you can deploy the platform locally.
There are advantages and disadvantages of each solution. A cloud solution means that the vendor is responsible for hosting and maintaining your PIM database. That will lower your IT maintenance expenses.
On the other hand, deploying the PIM locally will give you complete control over the platform and the information. You'll want to run a total cost of ownership analysis to determine which option is going to be better for your business.
Support.
Does the PIM platform have a lot of strong support behind it? It's not just about 24/7 customer support. You want a solution that has a large community of users and developers behind it.
The developers will create apps and add-ons that make the platform even more powerful. That will only help you as you learn to use the platform.
Ease of Use.
A PIM solution is a powerful tool, but it's only good if people are using it. A platform that's hard to learn will discourage people from using it on a regular basis. You want to have a PIM that's intuitive to use and easy to learn.
PIM for Your Business.
Product information management is necessary for all retail and eCommerce businesses. When you're looking for a PIM solution, you want to choose one that fits with your business, not the other way around.
Head over to the home page of this site for more startup news and tips.