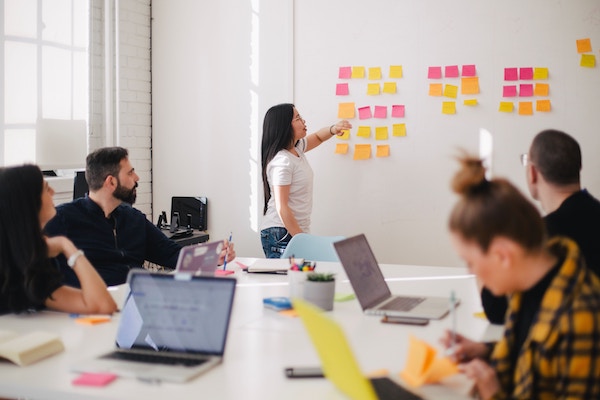 by Dmitrii Kustov, founder of Regex SEO
This is not a normal time for marketers, or anyone else for that matter. With the recent coronavirus crisis, communicating with customers has just gotten a little trickier. In this global pandemic, as during other times of crisis, it becomes necessary for all companies to rethink the messages that they're sending out to customers.
As you plan out how to craft your communications in a crisis, it's important to consider what your customers actually want to hear. In times such as these, you cannot just keep going along with business as usual and saying the exact same things. Things are not the same as usual, and your customers will not be happy if this is the way your message comes across.
What Customers Don't Want to Hear.
There are really many things that customers are very much not looking for in a company's communications. During a crisis, you need to be particularly sensitive and careful about how you approach your marketing. The last thing you want to do right now is turn customers away.
Our surefire way to do so would be to use the crisis as an opportunity to push your products, sell more, and otherwise take advantage of an unfortunate situation. Yes, you want people to buy, but customers don't want that fact blasted at their face when they have so many other concerns at the moment. Ignoring the current climate to try to twist a crisis into success for your company will easily cause you to appear insensitive and make customers no longer want to have anything to do with your brand.
Essentially, you need to read the room to understand what is and what isn't okay to say. Getting the tone wrong can be a critical mistake in times like these, so make sure to tune in to the conversation and be mindful of how your brand will choose to contribute.
Rethinking Your Message.
As the COVID-19 pandemic began, some questions you may have asked yourself, as a marketer, might have been "What do our customers need to know about this?" and "What would be the best way to get that message out to them?" In a crisis, the right answers to these sort of questions are what will keep customers loyal to your brand through to when this is all over. What you say right now matters more than at any other time.
What is the essential information?
There may be certain information that will be critical for your customers to know. If things are changing in the way customers interact with your company, which, in a crisis like we currently face, may be very likely, there will be a lot of communication that cannot be neglected. You need to let customers know if you are still open, if hours have been affected, and if, in any other way, their ways of doing business with you have changed.
You will need to take stock of what information is really essential for customers right now. They don't really need another email added to the inbox unless it's important. The information that will be useful is that which truly affects them.
What is it that you offer the customer?
There's a lot on people's minds during such an impactful crisis, so it's unlikely that customers are going to be incredibly interested in your brand messaging, unless it directly relates to them. In every communication, it should be apparent exactly what the customer is getting out of it.
Maybe you're offering a discount or promotion that they will want to take advantage of. Perhaps you're providing valuable education that your customers can rely on. You may even provide something real to consumers in the form of an online community or offer a show of support for their real-life communities. In times of crisis, your company needs to be about more than a for-profit business, but also be truly helpful and offer real value.
What does your brand truly represent?
The way that your company presents itself is going to have to change in a crisis, but this doesn't mean utterly forgetting who your brand is. Instead, this may really be a time to return to the roots of brand values and the meaning of your company. You need to figure out what your brand truly represents, now and in the future.
Focus on that core of the company to guide the direction you take with your messaging. Being true to your brand and true to your own self is something customers always want to see. As long as you know yourself and know your customers, you will have the guide needed for marketing in such strange times as a crisis.
Saying What Your Customers Want to Hear in a Crisis.
In the end, the ones who know best what your customers want are your customers themselves. Making sure that the messages you put out are what they want to hear may therefore be as simple as asking them. Get to know your audience and you may find it incredibly easy to say the right things to them in a crisis and when times are back to normal again.
This is precisely the only thing that should guide your decisions in how to communicate with your customers in a time of crisis. There is no perfect guidebook for new and unexpected situations like the COVID-19 pandemic. You just have to consider your unique company and its specific customers.
Dmitrii Kustov is founder of Regex SEO, developing marketing campaigns for well-known companies like John Deer and Dignity Memorial. Currently, as Internet Marketing Director for Regex SEO, he is helping businesses and entrepreneurs grow their presence online. Due to his experience and background, he has been able to share hands-on knowledge about the following topics: Internet marketing (SEO, paid advertising, social media, content marketing, etc), statistical analytics, web development, and entrepreneurship.