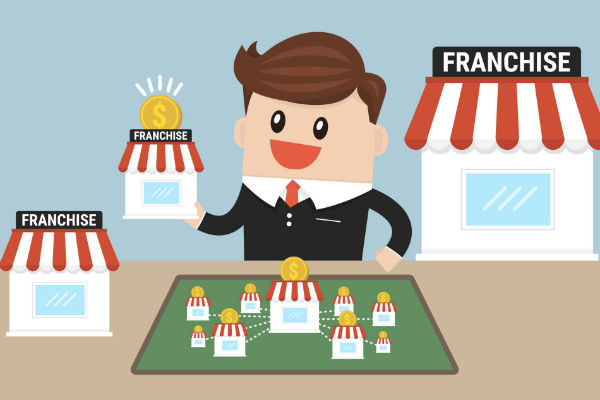 If you don't think there's a millennial behind your favorite business or franchise, think again. Millennials are increasingly becoming sought-after and successful entrepreneurs.
That follows the data. Believe it or not, millennials—defined as anyone born between 1981 and 1996, or ages 24–39 — have launched twice as many companies as baby boomers, according to a report by BNP Paribas Global.
That may be because millennials are interested in seeing their business ideas play out to the fullest extent. A study by Wells Fargo found that not only do 80 percent of millennial entrepreneurs want to pass their business on to future children, but 41 percent hope to grow the businesses as big as possible.
There are a few reasons attributed to that stat. One, millennials are not set in their ways. They are focused on growth and the next, biggest thing. Two, they are able to harness their technologically savvy mindset. As business processes change due to new technologies and innovations, millennials may be in a better place to adapt. One study found that 65 percent of millennials already leverage mobile technology for business, and 80 percent know how to bring social media to their companies. Think about it; most have personal pages so they know a thing or two about how it works.
Millennials have the passion for starting a business, and they have unique skillsets to bring to it.
Those two facts make it very appealing for millennials to become franchisees. There are over 4,000 different franchises to choose from in the United States alone, across scores of industries. With so many opportunities, millennials can easily find a franchise that fits their interests and skillset.
Wayback Burgers is a franchise that is very open to millennial franchisees. A burger franchise at heart, Wayback is a fast-casual chain, focusing on their famed burgers, sandwiches, milkshakes, and hot dogs. It's expanded to over 500 contracted locations across 38 countries, including 166 operating in 31 states in the U.S. Their unique approach to franchising has all the tools necessary to help millennials succeed in the space.
The first is the cost of entry. Unlike some other franchises, the entry fee to open a Wayback restaurant is significantly cheaper. Potential franchisees need at least $100,000 in liquid capital. Initial investments range from about $209,000 to $524,500, making it less than $1 million, a rarity, especially in the food space. In addition, the average Wayback Burger space is 1,600 to 1,800 square feet, which means that real estate, buildout, and equipment costs are lower. That lower barrier to entry opens up franchising to a wider variety of applicants, including millennials who may have lower liquidity.
Beyond that, Wayback is a fast-growing company. Consider this: In 2008, Wayback Burgers had 10 restaurants. By 2018, there were 155 restaurants. This is a brand on the rise, which is appealing to millennials who want to experience that growth and benefit from it. It means that not only will the brand continue to last, but there will be more opportunities down the line to expand its franchise base.
Is there a more innovative generation than millennials? It would be tough to match the ingenuity and creativity and technological prowess that millennials are known for. And it means that this age group needs to work for companies that know how to harness that behavior.
Wayback is a franchise that leads through innovation. They were one of the first companies to come out with delivery and mobile pay platforms — many Wayback franchise owners were the first to use their cars and deliver food themselves. An updated app in 2018 makes it even easier to order.
The company is also seeking ways to better the guest's experience. The Viddl-It looks like a food truck, but it's anything but. Instead, it's a mini-truck that houses a 5-and-a-half-by-8-foot kitchen. When ordered, the truck goes to the location and makes the food right there, ensuring ultimate freshness in delivery.
Along with the deep support structure provided by Wayback, which includes a franchisee support center, webinars, training, and on-site visits, millennial — and all — franchisees are given all the tools for success.
A proven business model with room to grow and innovate is perfect for the millennial entrepreneur, who can bring their own spin to something that already has proven success. Wayback Burger's winning combination of business tactics is the best way for millennials to put their entrepreneurial spirit to good use.