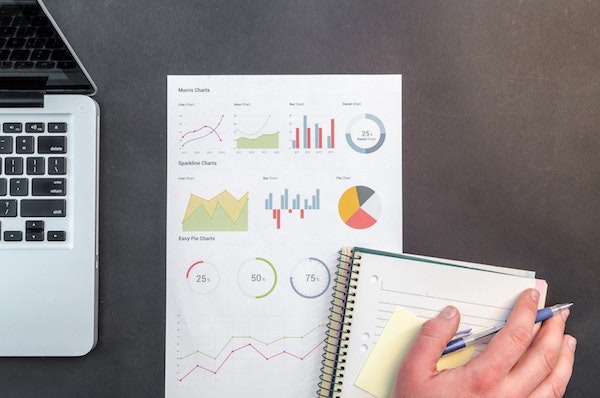 Effective digital marketing campaigns are driven by data. Traffic sources, conversions, cost per click, and many other metrics have a wide range of potential variables to analyze, so it's essential that you are able to identify that data that is the most crucial to your business. Data-driven decisions in marketing can have a number of benefits, providing you with better, faster results, and increasing your return on investment.
Here's what you can do to make better business decisions with your marketing data.
Use Data to Answer Business Questions.
Any marketing campaign has a number of questions that need to be answered accurately in order to get the best results. You might be wondering:
Where will you get the most value for ad spending?
Which platforms provide the best ROI?
How can you better reach your target audience?
What kind of content engages your target audience the most?
Which areas of your website lead to the most conversions?
Which landing page styles perform best?
By using marketing data to answer these various business questions, you can gather more insight and use data-driven evidence in order to ensure that you are making the right decisions for the future. Individual statistics, such as figuring out the lowest cost-per-click ad campaigns or the highest-converting traffic channels, all work together to provide useful insight into how you can reach your overall business goals.
Get a Complete Consumer View By Combining Marketing and Sales Data.
Removing the barriers that often separate marketing and sales data will help you form a more complete view of the customer journey, allowing you to make better decisions from start to finish in order to make better decisions both in terms of marketing campaigns and during the sales process. Consider asking questions such as:
Which ad campaigns result in the lowest return rate?
Which traffic sources produce the highest sales rates?
Which sales tactics have the best effect?
Which marketing campaigns have the highest conversion rates?
Data can help you tell the story of the complete customer journey, from the first time that they view an ad, to leaving a positive review of your product or service.
Find New Opportunities Using Data.
Data can also make it easier for you to look further outside of your current marketing campaigns for any indications of new opportunities. For example, is there a surprising new source of traffic that is yielding high conversions? You might find that a new market is revealing itself in your marketing analytics data. Once you have combined marketing and sales data, do any particular ad campaigns produce high product return rates? You can use data analytics to really hone into the advertising messages that tend to be resonating best with your target audience. If you're interested in learning more about marketing opportunities via data analytics, Emerson College has an interesting blog post on the topic.
Use Demographic Data in Campaign Planning.
Imagine that you are planning to upsell a new product or service idea to your largest customer segment. You already have some data that you've generated regarding their behavior, but it's likely that you're missing some details – you might not know an awful lot about their household income and spending habits, for example.
Fortunately, you can utilize publicly available datasets in order to find answers to some of the questions that have so far gone unanswered regarding your customers. This can make it easier for you to divide your customers into more distinct segments based on important demographic factors.
Measure Success as a Series of Small Steps.
In the past, buying cycles were very direct and linear on the internet. But times have changed and now these cycles have become much more complex. As a result, your marketing campaigns might not be the deciding factor when it comes to whether or not a customer makes a purchase, but simply one touchpoint in the cycle. With data analytics, you can:
Track user behavior at every point during the cycle
Create funnels to monitor each step that users take
Determine which steps tend to contribute to users leaving the cycle
Make adjustments where necessary, such as removing certain steps or making changes to them
Get More From Your Email List.
Year upon year, research suggests that email is the marketing strategy that consistently delivers the highest ROI? So, why are many business owners still failing to use data to drive their strongest marketing channels and campaigns? There are plenty of things that you can do with data in order to get better results from your email marketing campaigns. Data analysis of email recipient behavior can provide answers to a number of pertinent questions, which you can then use to drive future email campaign strategies and decisions. For example:
How many people are opening your emails?
How many people are clicking on your links?
Which links get the most clicks?
How many times do people open your emails?
How many email lists are unsubscribed to on average, per email sent?
Make Every Marketing Decision With Data.
Intuition is great, but when it comes to making better marketing decisions, data should always play a crucial part. Including data analysis as a key part of every marketing decision, rather than only using it occasionally, will help you make sure that it becomes a habit. Data-driven marketing decisions will produce faster and better results compared to trial-and-error and provide you with an accurate basis for putting together a highly-effective, successful marketing campaign.
Digital marketers today have a wealth of analytics data at their fingertips. Aligning your analysis with the business's goals is essential in order to put the data to use both efficiently and effectively. Marketing data has the potential to impact every aspect of a business, from finding new business opportunities and target markets to driving sales, increasing satisfaction with products and services, and improving engagement and relationships with customers. No matter what you're marketing or who you're marketing it to, data will help you get the results you need.