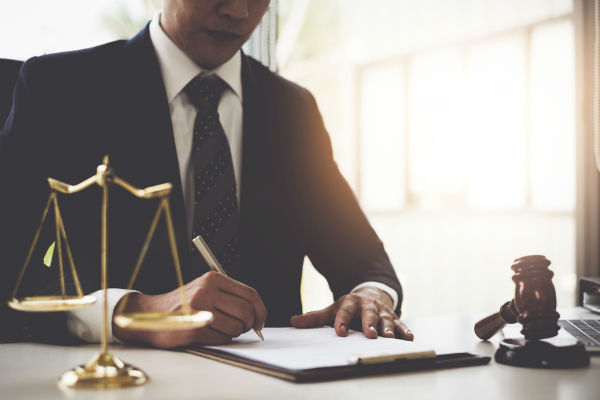 If you haven't heard about legal financing or lawsuit loans before, that may change. The practice of legal financing dates back to the early 1990s, but it didn't take off in the United States until Credit Suisse Securities launched a litigation lending program in 2006 that later became its own company in 2012.
Legal financing, often referred to as a lawsuit loan, is a cash advance that a lender gives to someone in exchange for a portion of their potential settlement or judgment in a lawsuit. In short, legal finance lenders bet on lawsuits that they think will win. 
While lawsuit loans are a risky investment, the industry is full of successful startups with millions of dollars in available funding. Since legal financing grew nearly 400% between 2013 and 2017, this may be the perfect time to consider the potential of starting a legal financing company.
How Lawsuit Loans Work.
Lawsuit loans are an immediate cash payment to plaintiffs in exchange for a portion of their compensation when they settle or win their case. Basically, legal financing lenders purchase a portion of the settlement. In addition, lenders charge interest on top of the amount of money borrowed due to the high risk of their investment.
However, unlike traditional loans, lawsuit loans don't require a credit check, income verification, or employment history. Lenders only approve funding based on the strength of the case, so if a plaintiff has a strong case that is 6-12 months away from a settlement, they are more likely to receive a loan, as described on pre settlement loan websites such as Nova Legal Funding and others.
In addition, lawsuit loans are non-recourse, so the plaintiff doesn't have to pay back the money they borrowed if they lose the case. The lender accepts the entirety of that risk.
Factors Contributing to the Growth of the Legal Financing Industry.
There are several reasons why legal financing continues to grow throughout the United States. A combination of lax regulations and an increase in personal injury cases contributes significantly to the industry's growth and shows no signs of slowing down.
According to the New Yorker, the legal financing industry had more than $3 billion in assets in 2016. Another report by Burford Capital found that the number of lawyers in the United States who helped a client apply for a lawsuit loan quadrupled between 2013 and 2015, from 7% to 28%. While competition is hot, it's clear that legal financing is increasing in demand.
Lack of Regulation.
Since legal financing is considered an investment or payment, it does not have the same federal and state regulations as traditional lending. In fact, most states don't have any rules regarding legal funding since financing is non-recourse. This makes it easy for entrepreneurs to start legal financing businesses and obtain investors.
However, a few states have new regulations for lawsuit loans in place. For example, the state of Colorado settled a lawsuit in 2015 with a lender after the state's Supreme Court determined that legal financing was subject to Colorado's Uniform Consumer Credit Code and that the amount of interest charged is predatory under Colorado lending laws.
More People are Filing Personal Injury Lawsuits.
While the number of civil cases filed in district courts continues to increase, personal injury claims have grown the most. 
According to an annual report from US Courts, the total number of personal injury lawsuits filed in a district court almost doubled between 1990 and 2019. In addition, the number of personal injury claims filed between 2018 and 2019 alone increased by more than 20%. In 2019, personal injury claims made up nearly one-third of all civil cases in the US. Most personal injury cases involved motor vehicle accidents, medical malpractice, defective pharmaceuticals, and marine injuries.
Lawsuit Loans Have a High Rate of Return if Successful.
Most lenders have interest rates ranging from 3-4% monthly, or 36-60% annually. Since lawsuits often take months or years to settle or receive a judgment, the rate of return for lenders is high. For example, if a lender allows a plaintiff to borrow $10,000 at an interest rate of 36% compounded monthly and the case settles in 6 months, the lender receives $10,000 plus an additional $1,800 in interest.
Lenders are Forming Trade Groups to Establish Ethical Guidelines.
Since there are so many legal financing companies operating and few federal regulations, some of the industry's leading lenders decided to start a trade group called the American Legal Finance Association, or ALFA. With more than 30 members, ALFA provides 90% of all legal financing in the United States.
Members of the organization have their own code of conduct with protections in place for consumers, including restrictions on overfunding, false advertising, and referral commissions. ALFA also supports new consumer protection regulations for the industry and highlights third-party research about legal financing. 
Personal Injury Lawsuits Have a High Value.
Since legal financing lenders need the strongest cases possible to make the risk worth their time, they typically fund personal injury cases where negligence plays a significant role. 
According to a survey conducted by Nolo, around 70% of personal injury plaintiffs receive a settlement or judgment. Out of all of the plaintiffs surveyed, half received a settlement or judgment worth $10,001 to more than $75,000. Most importantly, plaintiffs who retained a lawyer were more likely to win their case and received more than $75,000 on average. Plaintiffs without a lawyer received almost 80% less compensation as well.
This is the reason why most legal financing lenders require applicants to have a lawyer representing their case. Not only does it significantly reduce the risk of lending, but it also means a potentially higher return.
This is the Best Time to Consider a Legal Financing Startup.
Based on the increased popularity of lawsuit loans, lack of regulations, and high return on lawsuit investments, this is the best time to start a legal financing company. Investors and consumers are already taking notice of the benefits of legal financing, and as the number of civil cases continues to rise, so too will demand for lawsuit loans.