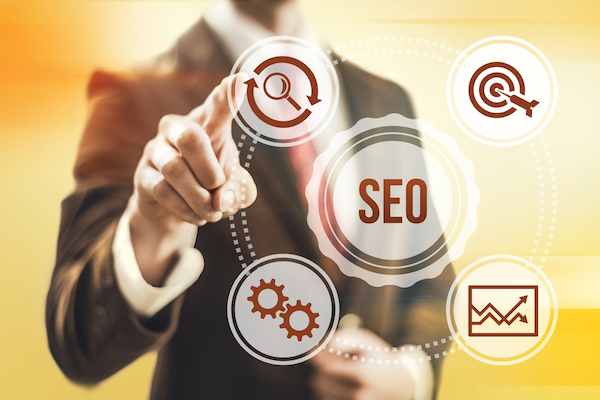 Sometimes a company needs to outsource expertise to create a full suite of offerings that customers demand. This is where white label SEO services come in. But exactly what is white label SEO?
What is White Label SEO?
White label SEO, or SEO reseller services, is a search engine optimization partnership between two companies that have agreed to share the sales and marketing responsibilities of an SEO product. This means that a company removes its branding from a product and uses the specific branding requested by the purchaser of the product or service. Clients often look for a brand that can offer a full suite of products and services in-house to make things simple. SEO services take time, resources, and expertise to professionally develop which isn't practical for many companies. With white label SEO, the partner company with reach and reputation sells SEO services, while the other partner company uses its expertise to serve the end client.
The Benefits of White Label SEO.
There are several benefits of white label SEO, including a new source of revenue. Growing revenue means expanding a company's expertise. White label SEO can help a company upsell or cross-sell solutions that complement existing products and services.
It takes money to develop tools, hire an in-house team, and build the resource pool to handle SEO. Going the white label route is a cost-effective way for a company to grow while saving money. White label SEO professionals can offer their services at a more competitive price without having to attract new clients, allowing SEO resellers to focus their expertise on delivering the best outcome for their clients.
Diving the workload of a project between two companies means it will be completed in a shorter timeframe. With each partner focused on their expertise, time is used more efficiently. Another benefit of white label SEO for both partners is the total number of clients held. SEO resellers use a rigorous screening process to vet SEO partners because clients need a reliable, professional single point of contact.
Types of White Label SEO Services.
There are several types of white label SEO services that can fuel a successful SEO marketing strategy. Website content, on-page SEO, on-page keyword optimization, and link building are some ways to boost your SEO attack.
1. Link Building: Link building is a strategy that builds one-way hyperlinks to a website in order to improve search engine visibility. WhiteLabelSEOReseller an organic SEO company specializing in link building for marketing agencies and SEO resellers. They can handle link building for any industry niche like real estate, CBD, fashion, therapists, travel, and tourism. High-quality backlinks used correctly will increase a company's authority and relevance within its industry niche.
2. Social Media Marketing: Different companies benefit from different social media marketing campaigns. White label SEO can handle social sharing, social media profile optimization, on-going account management, and paid social advertising.
3. Website Content: Content is vital to how a website ranks in search results. The average amount of content per page in Google search results is 1,890 words. Now imagine having this many words on multiple web pages and the idea of creating webpage content can be overwhelming. White label SEO professionals can develop a scalable framework for long-form content.
4. On-Page SEO: Optimizing your website to improve organic visibility can improve your search engine rankings. On-page SEO fine-tunes various on-page content aspects of your website, making it easier for search engines to analyze content and information.
Keeping this all in mind, reconsidering your SEO strategy and adding the best white label SEO practices into the mix is a surefire way to boost your business in a sustainable way.