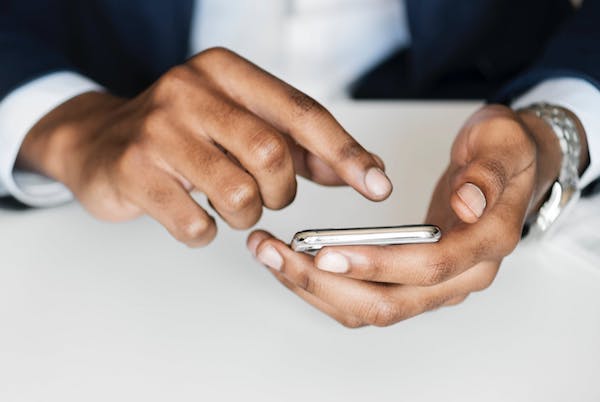 Marketing is an important part of nearly every business. It helps grow your brand, spread your message, and attract new customers. However, every company knows this and markets, so you need to find a way to get a leg up.
Offering a better or different product is great, but considering changing up how you market. This, in itself, can differentiate you from the competition. You need to find ways to market that are different from what others do, yet still offer you benefits and help your company grow.
In an effort to separate yourself from the competition, consider trying out some of these unique marketing ideas that you likely haven't thought of.
Text Marketing.
A great marketing strategy that is still very much under the radar is mass text marketing. While many think of text messaging as a way for friends to communicate, businesses can use it as well. Text messages have an incredibly high open rate, and many are opened within minutes of their arrival. This makes them a very reliable way to get your marketing material out.
You can provide them with links to content they are interested in, discount codes, or some upcoming sales or new products/services. Of course, as with email marketing and other similar types of outreach, you need to be careful. If you bombard individuals with too many messages, they will likely be turned off and unsubscribe.
In order to get the customer's number in the first place, you need to be sure to provide them some sort of value. This could be an e-book, newsletter, free product or anything in between.
1:1 Video.
Video is the future of marketing, as it is a great way to get people's attention in this uber-competitive world. It can build engagement, entertain people, and get your message across easier than ever. However, in addition to making videos and posting them to Youtube or social media, a revolutionary marketing tool you should consider using is 1:1 video.
This is when your company creates and sends a unique and personalized video to a customer. When you send personalized videos to each customer, it can attract and target clients better than sending out a general video. It also allows you to speak directly to someone and let them know how you can help them.
While you probably can't make a video for every customer or client forever, it is easier than you think. Even simply mentioning their name a few times, or adding some unique information about them or their company into the content can help improve your click-through rates and allow you to get a response sooner than many other methods of outreach.
Thank You Cards.
As you're likely aware, personalization is an incredibly important part of marketing. People want to feel appreciated by the companies they purchase from, and not just be another number. This goes from customer service to marketing and everything in between. Some companies will utilize personalization by sending a thank you email after a purchase, but you can take this a step further.
Instead of hitting send on an email, consider sending a thank you letter or note after a customer makes a purchase. Your customers are sure to love this, and it goes a step beyond a simple email. A hand-written or signed card will stand out in their mind, and you can even encourage future business by including a coupon with the card. This not only helps you create more future sales but can also improve customer loyalty by showing them that you care.
In conclusion, these unique marketing ideas are great options for small businesses looking to separate themselves from their competition.