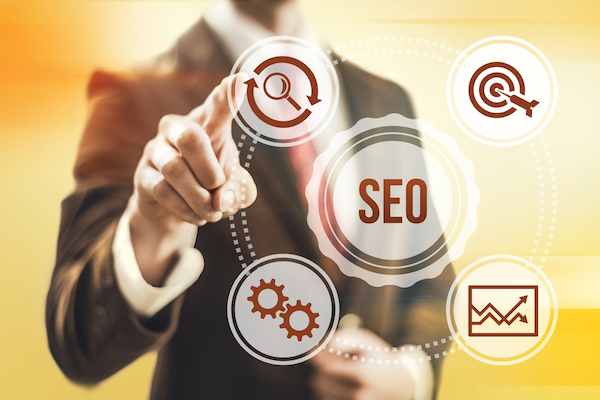 Knowing how search engine optimization works is important if you want a good search ranking with a search engine like Google or Duck Duck Go, and given that there is a fair amount of competition between lawyers, you will need every advantage that you can get.
If you need some help improving your law practice's SEO, here are a few things you can keep in mind when making improvements.
Learn How to Analyze.
Knowing how to improve your website is a good first step when improving your SEO, and you can accomplish this with utilities like Google Analytics. Google Analytics can tell you about things like the Bounce Rate of your website, which is a metric that tells you how many people only visit a single page of your website for a superficial visit.
Watch User Behavior.
You can also monitor your website's visitor's "behavior flow" so you know how people get from one web page to the next. Given that it helps your On-Page SEO to have a website that is easily navigable, you can use these tools to make decisions when it comes to making your webpage more easily accessible.
Mobile SEO is becoming more and more important, so make sure to keep it as a priority. As of July 1, 2019, Google implemented Mobile-First Indexing, so following mobile-first indexing best practices will be in your best interest if you aren't already or if you missed the news of this change entirely.
Essentially, what you need to do is make sure that the mobile version of your website has just as much content as the version used by desktop computers. Even if you plan on only having one version of your website, making sure that it is easy to use for mobile users is still a good plan.
Prepare for Social Media Monitoring.
You should also consider setting aside some resources for managing a social media account because this will help you out when it comes to Off-Page SEO. Keeping a social media account around will allow people who are interested in following the goings-on of your law practice to share social media posts relating to the content of your internet presence, which can include useful things like informational videos on relevant topics. For this approach to be effective, though, you need your social media account to be active.
Utilize SEO Best Practices.
Optimizing your website for the area in which you practice is important as well, since Search Engine Optimization checks for factors that would indicate a well-made website. On-Page SEO also checks for things like how useful and unique the content of your website is, so you should consider maintaining a blog and having a list of helpful resources on your website for people to use if they can.
Implement Solid Keywords.
Another good way to get a better SEO is to use keywords that are relevant to your legal practice. Even if you consistently update your website with relevant keywords, if you are operating in a particularly competitive environment you shouldn't expect to be the top result any time soon.
If you use a lot of specific keywords, though, you will find that there will be more web traffic targeted at your specific niche reaching your webpage. Therefore, you should try to use "long tail keywords" to make yourself relevant to the specific problem your clients will likely be facing.
There is a lot to know about SEO, so it may take some time to figure out what you are doing if you are unfamiliar with how search engines work. Whether you want to be in charge of your website's SEO or you want to delegate that task to Best Law Firm SEO, though, you can never know too much about this topic either way.